Intermodal Terminal
Ai optimized solutions for your intermodal terminal
The intermodal terminal industry refers to a sector of transportation and logistics that involves the transfer, handling, and storage of cargo containers and goods as they move between different modes of transportation, such as ships, trains, trucks, and occasionally aircraft. Intermodal terminals serve as crucial hubs where cargo is transferred from one mode of transport to another, facilitating the seamless movement of goods across various transportation networks.
Challenges
Infrastructure limitations: The intermodal industry relies on well-maintained infrastructure, including roads, railways, ports... Inadequate infrastructure can lead to congestion, delays, and increased costs for intermodal operators and customers.
Capacity constraints: The capacity of intermodal facilities, such as rail yards can be limited, leading to congestion and delays. Expanding and upgrading these facilities to handle growing demand can be challenging as it also requires adapting to new working methods.
Technological Backlog: Adapting to and integrating new technologies can be a challenge for traditional operators. Different technologies and standards can hinder seamless intermodal operations. Achieving interoperability between these modes is essential for efficiency.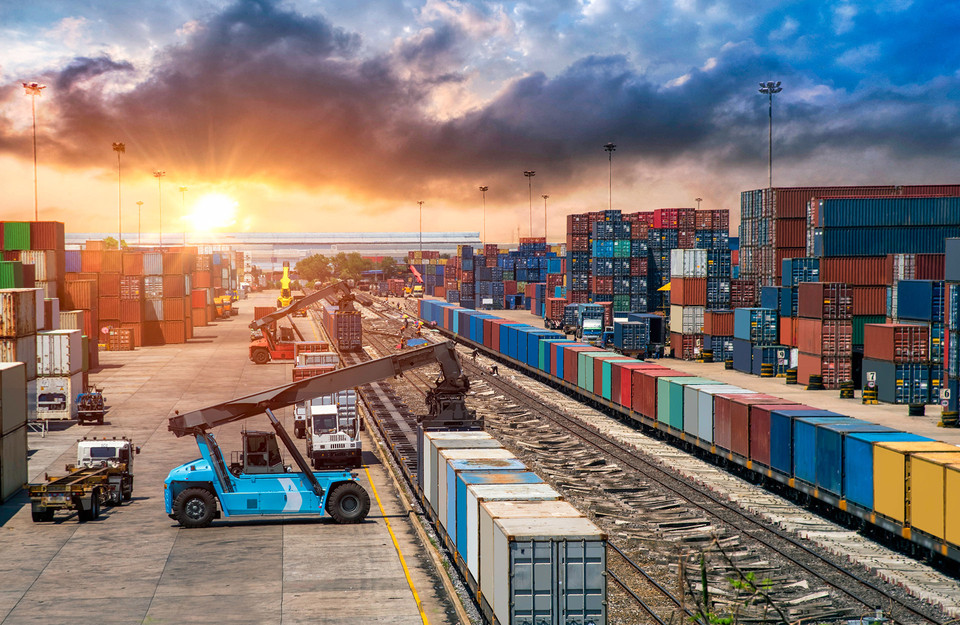 YOUR ADVANTAGES
Digitalization of terminal processes.
Increased visibility.
Increased efficiency of assets and increased throughput.
Scalability for growth, catalyst for automation.
Support in reaching your sustainability goals.