network planning
Intelligent Network Planning for Vehicle Logistics
Complex distribution networks are challenging - our software enables you to smoothly distribute new vehicles and flexibly respond to changes.
Even under ideal conditions, finding the right balance between terminal operators and carriers in a complex new car distribution network is a major challenge. After all, many thousands of new vehicles must be delivered to the right dealer on time and in top condition.
Our software can help you with this demanding task - ensuring smooth vehicle distribution and allowing you to respond flexibly to changes.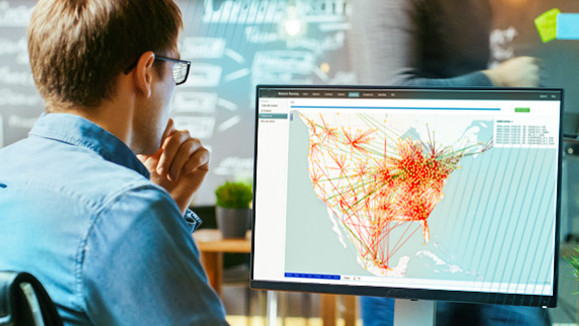 Your benefits at a glance
High agility
Enable flexible planning and simulation of your distribution networks at business required intervals through optimization.
Increase utilization
Improve utilization of your distribution network by making the most of existing resources.
Reduce Costs
Achieve significant cost savings by optimizing the selection of locations, transportation routes, and service providers.
High Quality
Improve the quality of vehicle distribution and secure your network and customer relationships for the future.
Our network planning solution supports you on many levels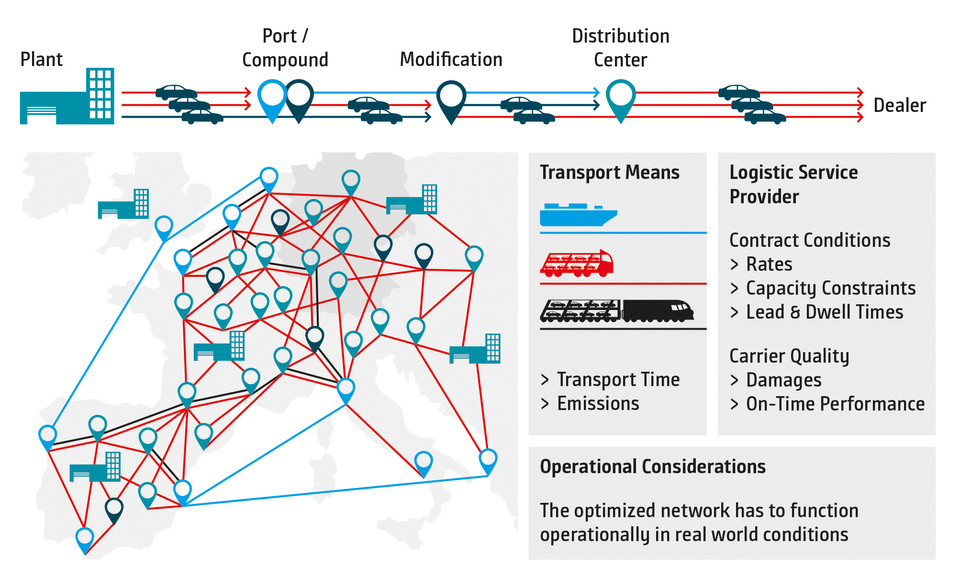 INFORM's network planning is based on many years of experience in vehicle logistics and offers a proven solution to redesign complex distribution networks quickly and cost effectively.
Network planning is immensely important because vehicles are unique compared to most other types of freight. Specialized vehicles are required because they are more susceptible to external damage and are so individual that they cannot be easily replaced with alternative units.
Strategic Planning
Optimized planning of transport volumes in a region and simulation of different scenarios with possible network nodes, transport routes and logistics providers.
Innovative Optimization Technology
Simulation of different scenarios in the network in the shortest possible time at the highest technical level, taking into account all relevant data for an optimized distribution network.
Consideration of individual constraints
The system takes into account regional and customer-specific restrictions in the distribution network due to delivery dates and existing contracts.
Comprehensive reporting
Real-time reporting and analysis of key business metrics for network planning.
Tendering Portal
Automated tendering of transportation services based on optimized network data, with bids received via standardized interfaces.
Capacity bottlenecks anticipated
Special software allows you to identify volume bottlenecks early and avoid them by adjusting the network. Using agile optimization technology, the network is constantly reconfigured and adjusted, allowing business decisions to be made at the planning stage.
Success Story
Want to learn more about how our solutions work in the real world? Then you have come to the right place!