inform blog
AS E-LEARNING IN AVIATION TAKES OFF, INFORM LAUNCHES ITS GROUNDSTAR ACADEMY
05/31/2022 Jan Uphues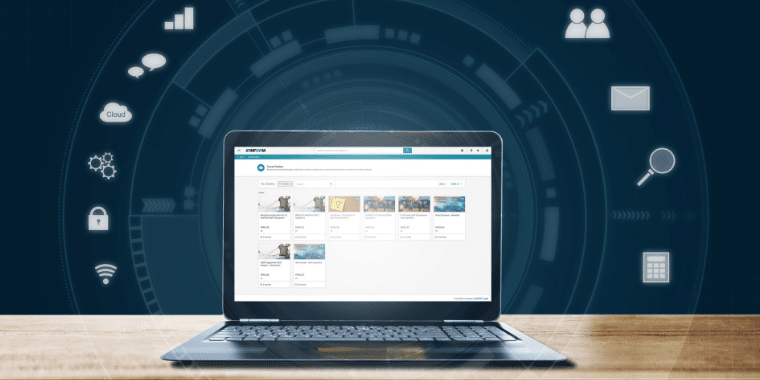 Before the pandemic, it is estimated by the Air Transport Action Group in conjunction with Oxford Economics that there were 87.7 million jobs supported worldwide within the aviation and related tourism industries. The ATAG noted that, of these jobs, approximately 11 million people worked directly in the aviation industry. That is a large number of workers to train and keep up-to-date on the latest work processes and technologies being deployed by airlines, airports, and ground handlers.
To address their training and development needs, many aviation companies have turned to e-learning. They recognize the many benefits derived from online training platforms and Learning Management Systems (LMS) such as convenient 24/7 access, reduced overhead costs, learn at your own speed advantages, improved knowledge management and knowledge transfer, and overall higher return on their training investments. For Columbian airline Avianca S.A., their use of an online LMS gained them these benefits and facilitated its training of 45,000 users by the end of 2021. Avianca is not alone in its use of an LMS. Most major airlines are now using e-learning for staff training. For INFORM, the development of its GroundStar Academy is a direct response to the industry's growing use of online education.
HOW E-LEARNING IN AVIATION HAS EVOLVED
While the pandemic and its travel and social distancing requirements certainly prompted more companies to apply e-learning in their training programs, there are other factors too which have been driving this trend. For pilots, one of the first categories of industry professionals who have benefited from digital training solutions, airspace congestion has forced airlines to look for new learning technologies. Apart from pilots, the aviation industry with its round-the-clock operations, dispersed workforce and diverse range of jobs saw e-learning as a way to gain greater control over training costs and greater accessibility.
Additionally, e-learning in aviation supports in its management of operational disruptions, whether related to weather events, political uprisings or a global pandemic. E-learning is scalable, flexible and easily adaptable to addressing What-if scenario training content when needed.
The global e-learning market in 2020 surpassed USD 250 billion and is projected to grow at an exponential CAGR of over 21% between 2021 and 2027. Artificial Intelligence (AI) will further drive e-learning's smart content, digital study guides and interactive questioning features. To sum up, e-learning in aviation is responding directly to the industry's need for a more efficient, cost-effective, and convenient way to train aviation companies' large and geographically dispersed workforces, while complying with government regulations and accommodating today's digital native workers' preference toward using their mobile devices in many of their day-to-day roles.
Today's e-learning solutions cover a wide range of subjects, from scenario-based learning and roster management to simulation training and safety management systems. Solutions are available from a wide range of sources, including industry associations such as IATA which offers e-learning courses on diverse subjects (aircraft marshalling and ramp hand signals, airline customer service, airline competition, etc.).
GROUNDSTAR ACADEMY
INFORM has always been a strong proponent of resources that help airlines, airports and ground handlers optimize their resources. In developing the GroundStar Academy, INFORM envisioned it to become INFORM's GroundStar Knowledge Management Hub for e-learning in aviation, offering a variety of formats and subjects intended to simplify the acquisition and transfer of knowledge among GroundStar users.
Through their access to GroundStar Academy, INFORM's users of GroundStar suite of solutions can improve their staff training and retraining, as well as optimize their onboarding process for new staff members. GroundStar Academy can enable staff members to quickly learn about GroundStar software and its features and minimize disruptions to operations. They can learn at their own speed, continue to access the GroundStar Academy platform to refresh their knowledge, when necessary, at any time, from any PC or mobile device. The platform's high scalability further makes it a flexible e-learning resource for ongoing knowledge management, knowledge transfer and effective onboarding processes.
GroundStar Academy can be used in many ways beyond self-study/individual e-learning. It can be used to enhance workshops by adding interactive digital content, and to support trainers and students both during and after an educational workshop. Leveraging the robust e-learning platform that GroundStar Academy provides, customers gain a consistently high-quality training experience for their workers. In its first phase, GroundStar Academy will focus on the following GroundStar products: GS Basic Data Editor, GS RealTime Staff & Equipment, GS Planning Staff & Equipment, and GS BIS.
Do you think an e-learning platform will be helpful for you? Will e-learning in aviation play a key role? Tell us what you think!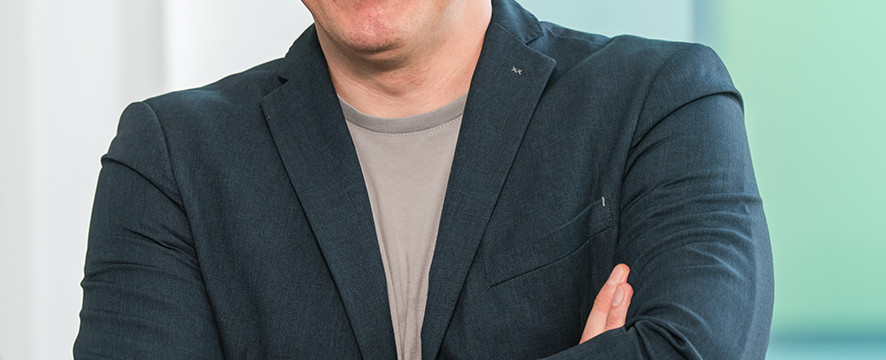 Jan Uphues
Marketing Manager
From the exhilarating rush of his very first flight, Jan Uphues was captivated by the world of aviation. Though that maiden voyage had its jittery moments, it set the course for a lifelong passion. While most kids dreamt of taking to the skies as pilots, Jan found his true calling at INFORM in 2018. Trading wings for words, he discovered a love for crafting compelling online content that surpasses even his ardor for flying.