inform blog
BIGGEST GROUNDSTAR USER CONFERENCE EVER!
10/02/2018 Luis Alvarez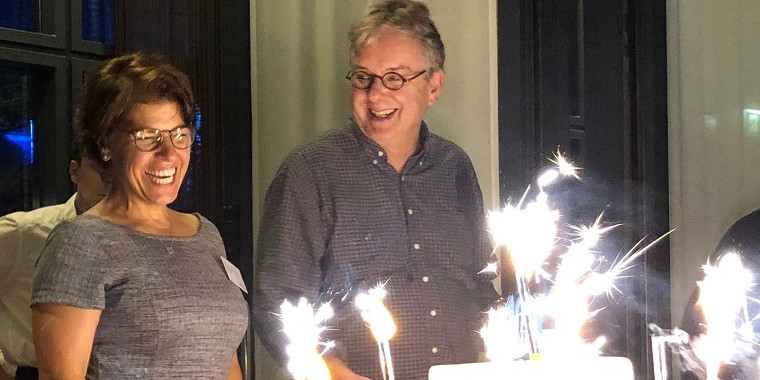 Every two years, INFORM's Aviation Division has the pleasure of inviting all GroundStar customers to meet and learn from each other at the GroundStar User Conference. This year's edition took place in Berlin and was special in many ways. First of all, it was the 10th edition of the series! It all started back in 2000, when a group of first customers with 35 delegates met in Aachen. As the GroundStar user-base grew worldwide, so did the GroundStar User Conference. The 10th edition marked a record by hosting 330 delegates from 75 different organizations.
The User Conference offered a wide range of great presentations held both by customers and INFORM staff. Subject matter ranged from real-life scenarios where GroundStar brought substantial value over advances in GroundStar technology to general topics around today's challenges within the aviation industry.
New technologies for users
The User Conference kicked off with an exciting presentation by Michael Fluck, Team Lead Product Management. He outlined new features developed since the last conference in 2016, emphasizing how many of the items presented as visionary two years ago now made their way into the products.
Most important amongst these are the new web-based capabilities of GroundStar. Michael Fluck introduced the new web-based displays and described how these will provide GS RealTime Stands to thousands of users at the U.S. hubs of a large American carrier. Similarly, he presented the new web-based Employee Portal, part of WorkforcePlus' newest features, which allows staff members to easily participate in the creation and management of their rosters, all via any web device. A favorite amongst the audience was the web-based GS HubControl prototype, showcasing how one of INFORM's signature products can be optimized for display on a mobile device. In all, the steady transition into the realm of web technologies was a central part of the conference.
Machine Learning also played an important role as INFORM incorporates artificial intelligence methods into the GroundStar suite. Product Manager Tobias Campmann offered detailed insights into how GroundStar's access to large amounts of data combined with machine learning algorithms open up new ways to predict timestamps and events relevant to operations. Accurate day-to-day predictions will increase the value to customers while simplifying the configuration.
INFORM partner Assaia held a very exciting talk on how they use machine learning technology to interpret the video feeds from CCTV cameras positioned at each airport gate and automatically recognize each turnaround process start and end. This technology offers an incredibly simple way to reliably measure event times. Combined with GroundStar solutions, customers will better manage and control their ground operations.
The GroundStar Community Remains an Invaluable Resource for Customers
Throughout the User Conference, participants met like-minded people striving to succeed in today's industry. To maximize the interaction amongst delegates, the User Conference offered various discussion formats promoting the exchange of ideas and experience. Two such formats were the Round Tables and the Lightning Talks. Customers could either join their peers in a round table discussion to focus on a specific topic, or they could give a 5-minute lightning talk to a large audience of GroundStar users on any subject of their choice. "An event like the User Conference is a unique opportunity for customers to connect and learn from each other and discover how others solve similar problems", explains Uschi Schulte-Sasse, Senior Vice President of INFORM's aviation division. "This quality is one of the most valued aspects of the INFORM User Conference." Accordingly, the customer feedback on the conference was excellent. Delegates praised the innovative spirit of the talks and the fast exchange of ideas.
Special Thanks to our Presenters
Just as with all our conferences, we are always very thankful and proud of our customers who step forward to present to the community. They make the conference livelier and authentic. They are visionaries within their organizations and have pushed along important changes benefiting their companies. We are happy they chose INFORM as a partner in their endeavors and that they shared the results with the GroundStar community. We are already looking forward to the User Conference 2020 and hope to welcome you there!