inform blog
CAN AI IN AVIATION HELP TO SAVE MONEY?
01/29/2021 Jan Uphues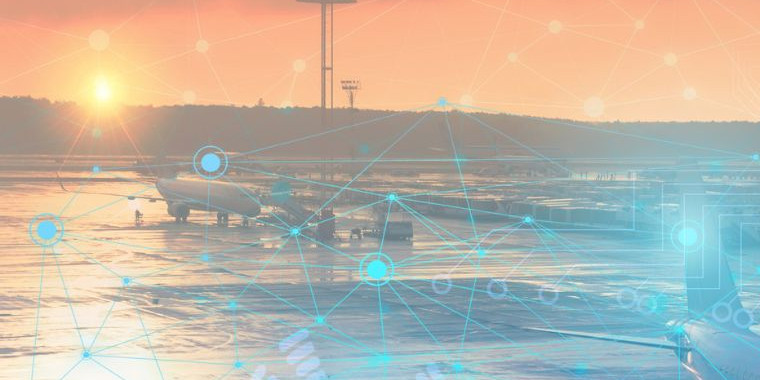 Is Artificial Intelligence (AI) in aviation still one of the aviation industry's greatest hopes? While most companies are still operating in a survival mode, plans are nevertheless being made for the future. However, the plans have changed massively in the past few months. Likewise, how to use AI for aircraft fleet has changed. Just a year ago, it was all about making processes more efficient, shortening turnaround times, and optimizing the utilization of existing staff and equipment. Today, and as mentioned in one of our last blogs, there remain many more resources available than could be used, and it will stay like this for several months. It is no longer about squeezing the most out of existing resources. It is about saving money. Only in the long term will it be a matter of planning and deploying existing time or staff resources as efficiently as possible.
Among experts, it is considered a fact that aviation will grow back to its former size. It will take years before the figures once forecast for 2021 will be reached. But as global containment of the pandemic progresses, the numbers will recover year by year and continue to rise. Long-haul travel is also expected to be just as busy again as it was in 2019 – someday. But it will take a long time. Experts like James Asquith, founder and CEO of Holiday Swap, believe it will be 2025 before international travel returns to the volume we've been used to this side of the millennium.
BILLIONS MUST BE SAVED
2021 is expected to be a very difficult year. Airlines and airports are still making billions in losses every month, which will have to be reduced as debts over many years. Passenger numbers will likely have plummeted 61% in 2020 to levels last seen 17 years ago, IATA predicts passenger revenue will tumble to $191 billion from 2019's $612 billion. Therefore, every idea, every process, and every opportunity to save money are welcome; not just today, but for the next few years. The big question is: can AI help with this? In general, experts tentatively say, yes. They consider that among those providers that will emerge stronger from the crisis will be the ones that utilize technological innovations to automate more and more processes or handle them more efficiently. Large companies, including those in the aviation industry, are already using AI among other things to upgrade their IT systems for planning and operation.
BUSY RAMP-UP TIMES
Especially in times of ramp-up during the entire year 2021, planners and dispatchers will be really busy. Experts believe that the incidence of COVID-19 infection will fall from month to month as the vaccination campaigns progress. The strict regulations could then gradually be erased – including those that apply to aviation. However, it is not known when, in which countries, and in which stages this will happen. For this reason, all long-term and short-term planning for aircraft movements will probably have to be repeatedly reviewed and fundamentally adjusted. This relates not only to new legal regulations, but above all to the expected increase in demand for flights. In the summer season, tourism is expected to operate more flights and reach a higher seat load factor than 2020. But still, according to EUROCONTROL's STATFOR Forecast, European traffic in 2021 will only be at 51% of 2019 levels, which will continue to have a devastating impact on the entire industry. IATA even warns that the industry is going to burn through another $80 billion in cash before it turns cash-positive at some point, possibly in the fourth quarter of 2021. This outlook brings us to realize that enormous savings efforts will be needed in the long term to remain successful in the market. But the challenges in the short and medium term are also huge. The months-long process of ramping up the operation again already requires many resources at the planning and operational levels. Any support will be welcome. The more accurate the operational forecasts are, the more precisely and efficiently resources can be planned. This can best be achieved with the support of AI.
USING AI IN AVIATION EFFECTIVELY
It takes time and a lot of data before AI in aviation can be used effectively. It's not just about developing smart algorithms that perform the right tasks. Above all, these must be able to access the right data – properly structured as well as sufficient in terms of quantity and quality. In addition, historical data from the past 12 months may not be suitable for making forecasts. This period can be considered a major exception in the global aviation industry and cannot be meaningfully compared with other years. Even shortly before the crisis, Eurocontrol declared that new machine-learning techniques need to be applied very carefully if we are to improve forecasting accuracy at a time of increasing air traffic volatility. Today, the ramp-up is precisely when particularly efficient airlines can gain an advantage. Their challenge is that the data basis keeps changing at short intervals. They therefore need to develop methods and planning procedures that can cope with this.
2021: A YEAR OF INNOVATION
2021 will not only be a year of ramping up again, but also of upheaval and re-invention in the industry. Even after 2021, things will be tight for aviation. Not only will they have to follow a course of uncompromising austerity for years, they will also have to face crowded airports and tight slots once again. several market players around the world have already been eliminated with more likely to follow this year, the remaining market participants will always have to adapt to current demand. If this demand increases, the survivors will enter into fierce competition with each other, possibly even more than in the pre-pandemic period. The best opportunities will go to those who adapt to the circumstances and meet the new requirements – especially on a technological basis.
Will AI in aviation support us in a way to do things faster, more efficiently and with less resources? What will change for passengers and staff? Let us know!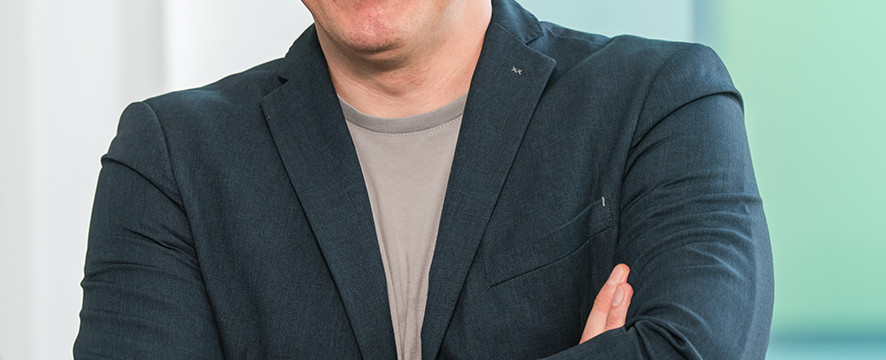 Jan Uphues
Marketing Manager
From the exhilarating rush of his very first flight, Jan Uphues was captivated by the world of aviation. Though that maiden voyage had its jittery moments, it set the course for a lifelong passion. While most kids dreamt of taking to the skies as pilots, Jan found his true calling at INFORM in 2018. Trading wings for words, he discovered a love for crafting compelling online content that surpasses even his ardor for flying.