inform blog
CAN COLLABORATION IN THE CONTAINER TERMINAL AND SHIPPING INDUSTRY TAKE OFF?
11/29/2017 Silke Kley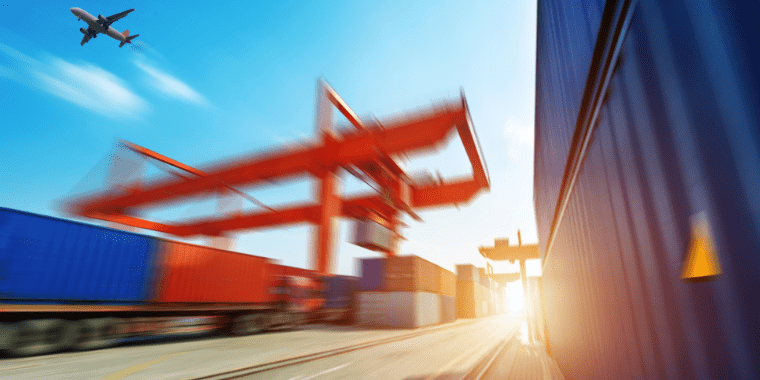 To drive efficiency in a business, the ability to leverage good data is important.
To drive efficiency in an industry, the ability to share that data is fundamental.
Most would agree that the terminal industry exists in a closed, silo driven data structure where data is hoarded. Vendor to vendor cooperation is scarce at best, and at worst, avoided and limited. In a world where every individual company and organization is out for themselves, this makes competitive sense. But port and terminal operators must ask themselves: what is it going to take to move beyond this "competitive first" strategy, allowing us as an industry to see the significant advantages that cooperation can provide? Now is probably a bad time to tell you that this article isn't going to answer this question directly. Instead, it will review and assess a peripheral industry – aviation – which has already gone through the struggle of answering these questions and come out on the other side – for better and worse.
Flight lessons
Airports have grabbled with this very question, and the concept of collaboration for decades, and in doing so, have made significant inroads toward a realistic and now tried and tested solution. The flight has been long, and to reach the point of sharing data as an industry, there were many stopovers along the way at smaller problems that required solutions before they reached their final destination.
The first major challenge to sharing data is an industry wide acceptance that data is important and that using it wisely would benefit everyone. When it comes to data, the aviation sector benefits from its broad regulations. Through regulation, they were forced from an early point to collect and store data. The rise of computing and more cost-effective hardware systems gave birth to the Airport Operational Database in the 90's. The AODB, for short, would prove to be one of the precursors to big data. These systems were responsible for collecting data from disparate IT subsystems, storing it centrally, and feeding this data out to systems that required it to make decisions.
The AODB allowed disparate sub-systems to speak with one another through a centralized platform, meaning those systems would only need a single interface to communicate. However, these interfaces were expensive and time consuming to develop because there were no agreed standards for a protocol, and no agreed standards for the data. Each vendor's AODB had its own interface protocols and data standards. In simple terms, flight numbers and destination codes could be treated entirely different from system to system.
A standard data definition for the aviation industry would be crucial to sharing data, and in 2005, the aviation industry set to work on their first industry wide data standardization effort. To address this challenge, stakeholders from across the industry came together to develop the AIDX messaging standard. What the logistics industry must learn from this – the development of the AIDX protocol was a joint effort from various industry stakeholders, including: airports, airlines, industry bodies, regulators, and vendors alike. No single party had more influence which allowed for a mutually beneficial framework to be developed. The AIDX standard is still in use today.
Harmonized standards
The standardization of data proved that sharing data is much easier when everyone is playing from the same sheet of music. But as a first step, it wasn't perfect. It still relied on bespoke interfaces between individual systems to exchange data between stakeholders. Each of these interfaces required time. For an airline, this meant dozens of unique interfaces to develop and manage – no small feat. The solution was a network wide data sharing platform.
The development and implementation of Eurocontrol's Airport Collaborative Decision Making (A-CDM) has a set of clearly defined data standards and processes that make sharing and leveraging data between various stakeholders seamless. As the first network wide implementation of data sharing amongst stakeholders, it has proven to be quite successful, with clear benefits to ground handlers, airports, and airlines being realized. It is being further deployed at airports in Europe and globally.
Cleared for landing
Successful data sharing is central to optimized decision-making, but beyond that, it is paramount to the future of the container terminal and shipping industry. Data is quickly changing all aspects of business and life – ports and terminal operators need to realize that the data they generate is valuable to them and to third-parties. Access to that data and how easily it can be shared are key questions that they should be asking. Now is the time as an industry to move toward data standardization and set the groundwork for a unified platform to share data across the network.
What do you think? Can the container terminal and shipping industry implement data standardization and data sharing?
Silke Kley
Silke joined INFORM in 2015 as Marketing Manager and worked in our Aviation Division.