inform blog
NO HOT AIR: A CASE FOR DIGITALIZATION IN CHEMICAL LOGISTICS
05/03/2016 Luisa Walendy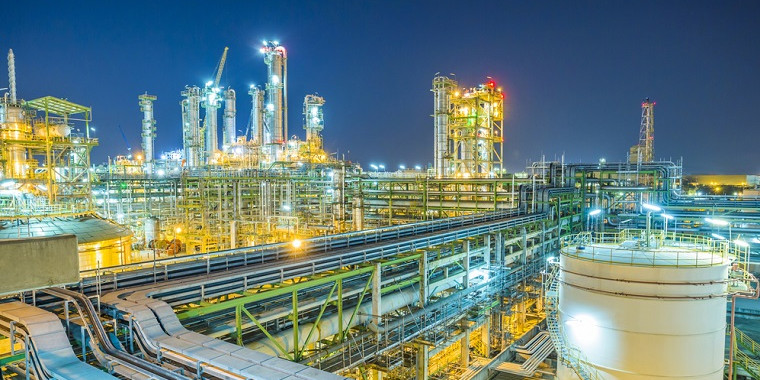 Whether all-purpose adhesives, detergents or shower gels – these are products from the chemical industry that we use several times a day. It is therefore no wonder that the chemical industry is one of the most important and biggest industrial sectors worldwide. In 2015, the total revenue of the global chemical industry was 5,225.6 billion U.S dollars. As revenues continue to rise, chemical companies have invested heavily in automation and information technology in recent years. Even in the already highly automated chemical industry, digitalization is a key issue. The industry is working with digital technologies and real-time data to help manage complex production facilities. Unlike industries with discrete manufacturing systems, such as in machine or automotive engineering, chemical process manufacturing consists essentially of chemical engineering and chemical reactions such as mixing, heating, separation or synthesis. Instead of parts lists and work plans, process descriptions, manufacturing regulations and formulas are used. Therefore, there are especially high standards for documentation; all stocks must be constantly monitored.
Transparency of raw materials
Even if the challenges in chemical logistics are varied, transparency in all processes is an important hurdle that chemical parks must overcome. In production, traceable controls and safety measures are constantly observed. Logistical processes, such as movements within the park, should also meet the requirements of this industry, especially with regard to transparency and tracking. Digitalization of chemical logistics offers many opportunities: noticeable improvements in customer satisfaction, deliverability and profitability. Digital processes in the supply chain can help chemical companies achieve significant competitive advantages. Smooth logistical processes are the basis for an efficient production, and therefore cost reduction.
Specific conditions
In chemical logistics, it is important to manufacture in accordance to a variety of rules. Therefore, regulations such as sampling stops and laboratory tests also have to be integrated into the loading and unloading of incoming trucks in a time-saving manner. In addition to sampling and weighing, various vehicle types, such as tankers or containers, must also be considered. In the chemical industry it is crucial that all conditions are taken into account in the planning of all logistical processes, so as not to compromise on the quality of products. Such conditions can hardly be organized by people alone at a reasonable cost.
Current application of time-slot management in chemical logistics
The industry park Hoechst in Frankfurt, Germany, for example has a site of 460 hectares, 120 production facilities, 800 laboratory and office buildings, as well as 90 resident globally-operating companies. In one of the biggest production and research sites for chemical and pharmaceutical industries in Europe, logistics in the chemical park is organized with the help of intelligent time-slot management. Time-slot management refers to the coordination of all loading and unloading processes at the loading docks. The carriers and logistics service providers of the producing sites have to book a time-slot for incoming and outgoing deliveries to prevent jams in and close to the plant.
In Hoechst, time-slot management makes it possible for around 700 trucks and tankers to be loaded and unloaded daily. The industrial park is able to ensure an efficient handling of the freight vehicles in order to avoid unnecessary waiting times with the help of intelligent planning. Transparent truck handling is a top requirement for smooth factory traffic.
The digitalization of processes within time-slot management creates more efficiency through the optimized utilization of all resources, as well as measurable successes in waiting times, lead times and delivery times.
The opportunity for digitalization lies in speed. Thanks to digital technologies, problems in supply control can now be solved in seconds. In addition to the transparency in the real time flow of goods on the inside and outside of the factory gates, personnel and technical resources are also optimally coordinated. Personnel and products are therefore in the right place at the right time.
Conclusion
Even heavily automated chemical logistics processes will be highly influenced by digitalization in the future. Even if we never feel it when using the daily products mentioned above, digitalization leads to many process improvements in chemical parks. Also, in the chemical industry, the advancement of digitalization is one of the important drivers for productivity improvements. Working closely together with suppliers in this industry is extremely important – delays or late deliveries lead to severe production difficulties. Intelligent time-slot management can serve as a basis for the optimized flow of goods in and around production plants.
This blog was originally posted on the All Things Supply Chain Optimization blog.