Product brochure
ADD*ONE Solution Suite
Inventory Optimizer
Topic
As a specialized optimization software, the ADD*ONE solution suite for inventory optimization sustainably resolves the conflicting goals of low inventories, improved liquidity and high delivery readiness. Thanks to decision-intelligent algorithms, flexible scheduling and forecasting parameters, and effective controlling functions, users gain complete transparency over the overall situation of their inventories and scheduling tasks.
Using an intuitive graphical interface, ADD*ONE Inventory Optimizer suggests to the scheduler which items to order from which supplier, and when and in what quantity. ADD*ONE for inventory optimization takes into account all parameters from the minimum order quantity to discount structures, order costs, packaging units, target service level, and many more. The software points out exceptions and problem cases to the scheduler in time, so that he can intervene and take countermeasures at an early stage.
Request the product brochure here free of charge: Simply fill out and submit the form below!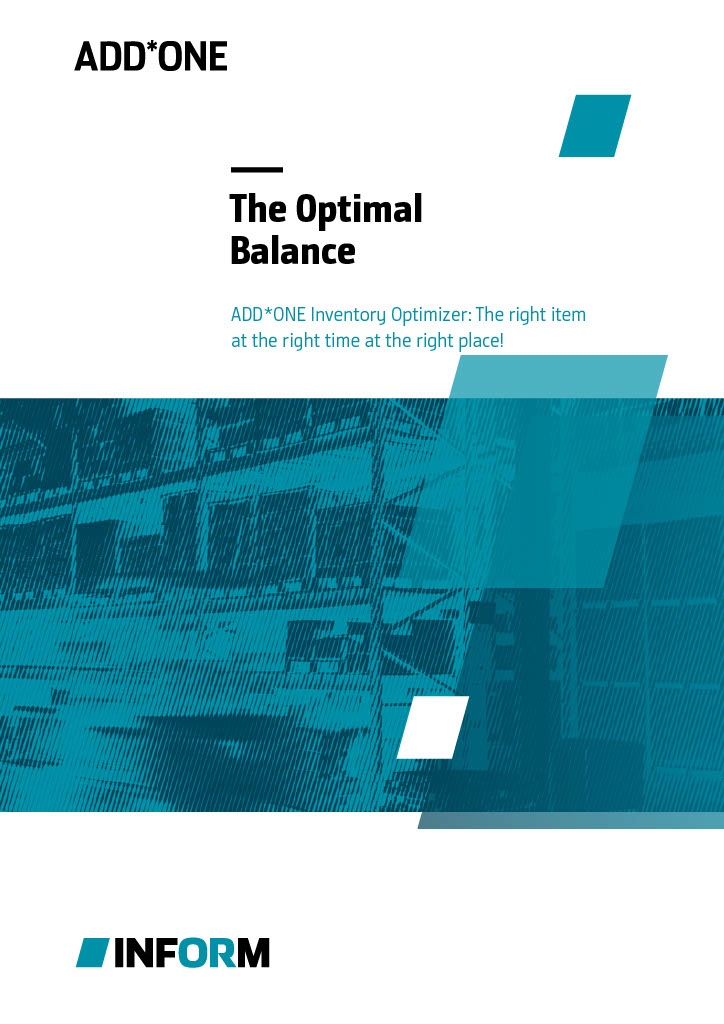 Download Brochure
Free Of Charge