Success story
claas:
Optimised production logistics as complexity increases
CLAAS Selbstfahrende Erntemaschinen GmbH produces combine harvesters, self-propelled forage harvesters and system tractors at its main plant in Harsewinkel.
An average of 8,200 internal transports are required every day for the assembly of agricultural machinery, and the trend is rising. The increasing complexity and individuality of agricultural machinery requires more precise deliveries, often in smaller material units. Forklift trucks, tractors and tugger trains bring the necessary material, prefabricated components or auxiliary materials to the right place in the assembly hall.

smooth plant-logistics
"Efficient in-plant transport primarily requires optimization by an intelligent algorithm, which is what SYNCROTESS provides."
Andreas Lonnemann,
Project engineer for production logistics,
claas selbstfahrende erntemaschinen gmbh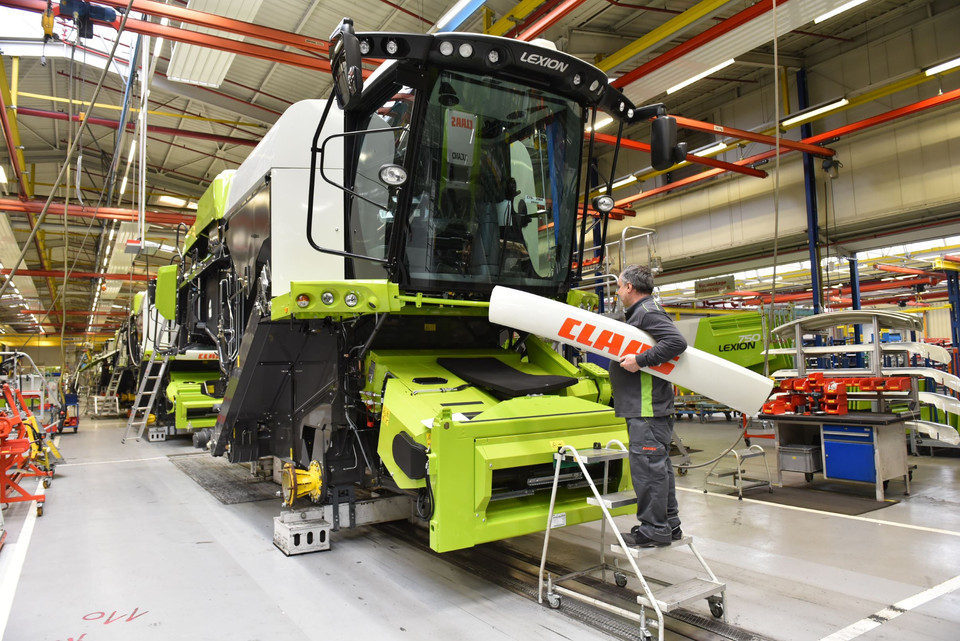 In 2006, the SYNCROTESS transport management system replaced the manual management of transport orders at CLAAS. With today's internal logistics order volumes, this method of working is no longer conceivable for anyone involved. Today, CLAAS relies on efficient production logistics that need to be optimised using intelligent algorithms.
From a bird's eye view, the system looks at all transport orders placed by the ERP system or manually and, considering numerous framework conditions and parameters, calculates path and time-optimized routes to avoid empty runs, deliver to the assembly on time, and optimize the use of available resources.
RESULTS
Since the expansion of the 2021 software, plant traffic has been reduced by optimising the use of tractors. Internal material flow has become more flexible, empty runs have been minimised and processes have been further improved for the 45-member team.
Download - the whole Story