inform blog
AIRPORT OF THE FUTURE – SIX KEY FEATURES
08/05/2021 Jan Uphues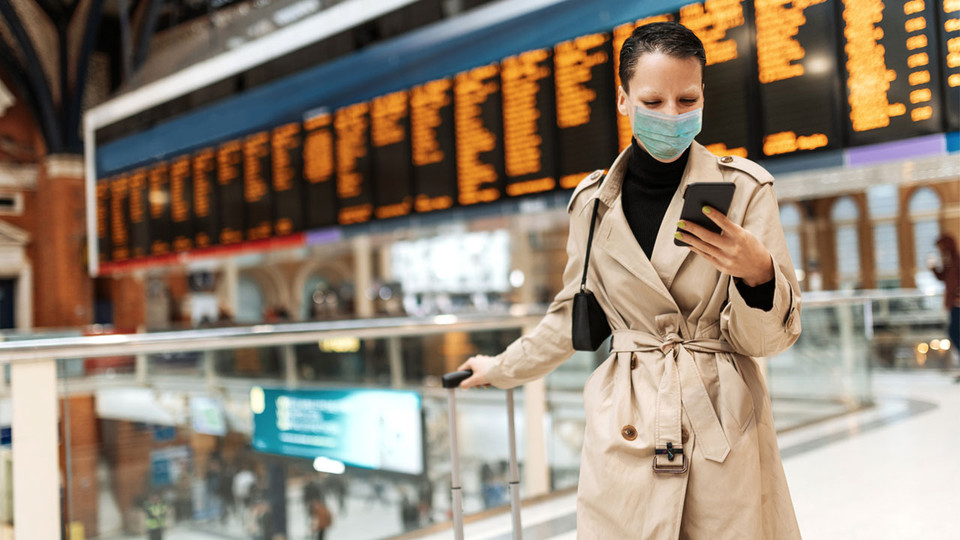 The pandemic had a devastating effect on the global air transport industry and all its components. The International Air Transport Association (IATA) projected airlines losses of $84.3 billion in 2020 (a net profit margin of -20.1%). Apart from these staggering losses, the pandemic also ushered in new safety protocols and space reconfigurations, many of which are expected to last. Certainly, airport managers, many of whom were already planning renovations, are now even more focused on making their airports facilitate safer, more convenient, and more efficient operations. From their perspective, airport designers are projecting the airport of the future will be more flexible, utilize space more efficiently, facilitate speedier check-in and baggage processes, and give passengers a more enjoyable travel experience. Integral to these next generation airports will be advanced technologies like Artificial Intelligence (AI), Machine Learning, algorithms, biometrics, virtual reality, and others.
TECHNOLOGY LEADS THE WAY
In addition to balancing passenger needs with operational and financial goals, airports must also focus on other matters such as weather, sustainability, and potential terrorist attacks. Like the pandemic, some of the factors are unknowns, but still must be addressed in the airport of the future. The ability to use space efficiently and with flexibility to allow for the "what if" scenarios will be important. Technology will help support this goal, while addressing the uncertainties.
PASSENGER SAFETY AND CONVENIENCE
Just as many supermarkets have introduced self-service check-out, the airport of the future will use technology to enable passengers to check-in on their own minus any check-in desks. Passengers could check-in online or at a self-service desk or kiosk and boarding, flight and schedule information would be automatically sent to their smart phone/mobile devices.
To verify their identity, passengers would be scanned with a biometric scanner for identifiers such as facial features, fingerprints and iris patterns. Some airports are already using biometrics for identity verification and to keep track of passengers through their arrival and departure periods; much more convenient than having to manually check passports.
Baggage drop offs would similarly become a self-service operation through the use of automated self-service systems in place of baggage drop desks which consume a lot of space and cause long lines and associated wait times. When their bags are on the belt and ready for pick up, passengers would receive an alert on their smart phones.
Another factor associated with delays relates to the scanning of bags for liquids, a security measure implemented after the 9/11 terrorist attacks. An innovative technology using advanced software, detection algorithms and 3D volumetric imaging would enable the removal of liquids and electronic devices from passenger bags.
ROBOTS AND VIRTUAL ASSISTANTS
If you are wondering who will be providing customer service when needed, meet your friendly airport roving robot. Embedded with AI and facial recognition technology, these robots will help passengers navigate the airport and its various areas (e.g., check-in, baggage drops, etc.) using facial scanning and then delivering customized information to passengers' mobile devices. There is even the likelihood that the airport café will have robots serving coffee and other items.
In addition to robots, the airport of the future will use virtual assistants powered by advanced AI embedded in chatbots to offer support to passengers on a wide range of things, from letting them know where the airport restaurants and bathrooms are to recommending nearby hotels, restaurants, and cultural sights.
BETTER WI-FI WITH 5G NETWORKS
As many of the new processes will rely on passengers having reliable Wi-Fi service, many airports of the future will replace their 4G networks with 5G networks. Not only will 5G technology deliver faster Wi-Fi service, it also will reduce data latency and provide a more consistent service.
PASSENGER TRANSPORT
For passengers with hybrid or electric vehicles, expect the airport of the future to be equipped with electric charging stations. Once at the airport, do not be surprised to see autonomous, driverless shuttles to help passengers get from parking lots to terminals or to busses taking them from one gate to another. Autonomous vehicles will also be used on the apron to transport passenger luggage to and from the airport.
SUSTAINABILITY CONCERNS IN THE AIRPORT OF THE FUTURE
Another area where technology will play a significant role in the airport of the future will be in the deployment of technologies to promote more sustainable ground support operations. Along with the increased use of diesel-electric hybrid or pure electrical ground support equipment (GSE)/vehicles, electrical charging stations, and "green taxiing," airports of the future will be applying optimization software in other ways to drive more eco-friendly operations. For example, diesel belt loaders and bag tugs will be replaced with electric GSE. Further, optimization software will be applied to promote better resource management and reduce the travel time of passenger busses, catering vehicles and loading/uploading equipment, all leading to lower fuel consumption and emissions.
The impact of technology on the airport of the future will be real and measurable in terms of the benefits derived across all key operational areas, as well as an improved passenger experience.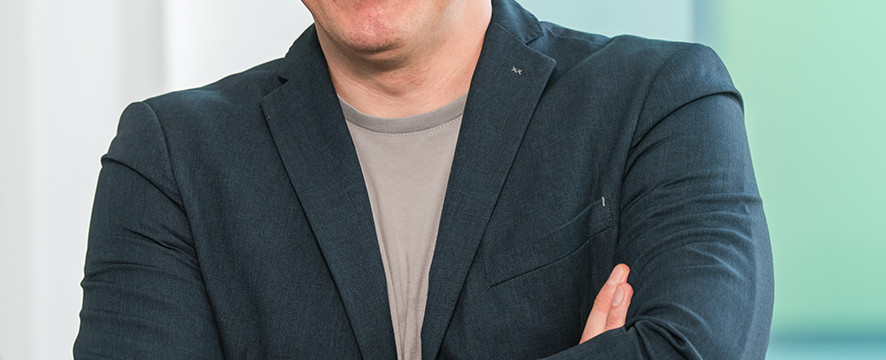 Jan Uphues
Marketing Manager
From the exhilarating rush of his very first flight, Jan Uphues was captivated by the world of aviation. Though that maiden voyage had its jittery moments, it set the course for a lifelong passion. While most kids dreamt of taking to the skies as pilots, Jan found his true calling at INFORM in 2018. Trading wings for words, he discovered a love for crafting compelling online content that surpasses even his ardor for flying.