inform blog
AUTONOMOUS VEHICLES AT AIRPORTS – HOW THE INDUSTRY BENEFITS
04/22/2022 Jan Uphues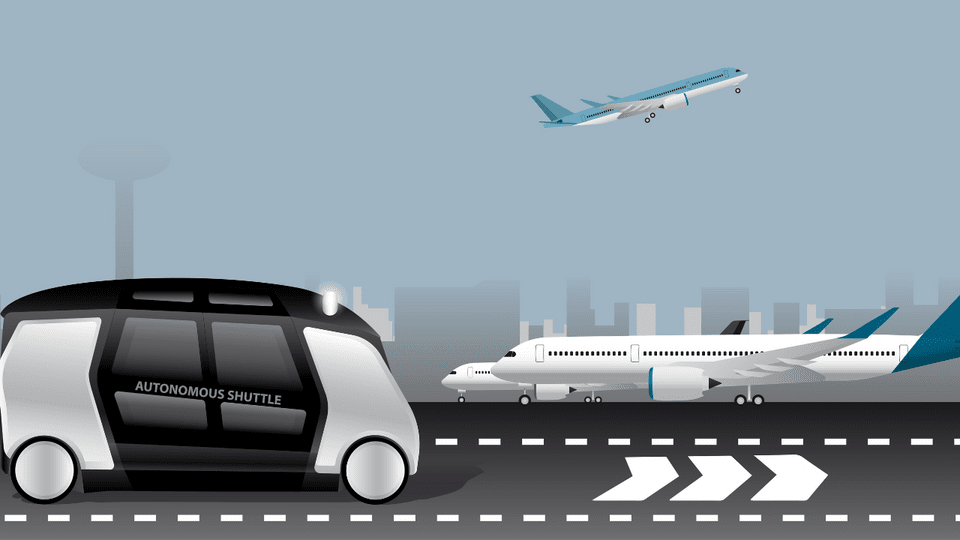 Autonomous vehicles at airports have arrived to play an increasing role. We are now witnessing deployment of these vehicles at airports across the world, a trend which is likely to grow. From ground handling and passenger movement to security roles, AVs are no longer an abstract concept. They will, however, require new technologies, new airport infrastructure designs, and staff training for the industry to derive the maximum benefits. Here's a look at the top considerations.
LEADING EDGE TECHNOLOGIES TO HELP MANAGE AVS WITH IMPROVED COMMUNICATIONS AND SITUATIONAL AWARENESS
In order to optimize resources – both human resources and ground support equipment (GSE) - optimization software will be essential for autonomous vehicles at airports. Incorporating Artificial Intelligence, Machine Learning and proprietary algorithms, this software will also play an important role in reducing Autonomous vehicles-related accidents on the ramp and in the airport by reducing the human error factor. Armed with telematics and delivering increased situational awareness and data transparency, the software will make vital information accessible to all the right individuals at the right time. From providing an estimated arrival time for passengers with reduced mobility to a connecting gate, or indicating when to expect transfer baggage, information transmission becomes seamless.
DIGITAL CONNECTIVITY OF THE AIRPORT ENVIRONMENT
The software also enables different airport systems to communicate with each so that precise information can be promptly communicated. This has been a challenge in the complex airport environment with many moving vehicles, GSE and large steel structures hamper transmission quality. To date many of the energy-saving technologies like LoRa and LoRa WAN have not delivered a reliable performance. Mesh networks are proving an alternative which addresses the need for different systems to communicate with one another over long distances and with heightened accuracy relating to positional data for fixed and moving resources.
ENHANCED SECURITY
Autonomous Vehicles at Airports are also being considered for a role in security. When combined with other security measures, Autonomous Vehicles can help in the assessment of security vulnerabilities on the airport perimeter or in congested passenger areas, and detection of potential breaches.
AIRPORT DESIGNS THAT REFLECT THE INCREASED USE OF AUTONOMOUS VEHICLES
According to the Airport Cooperative Research Program (ACRP) which reported on autonomous vehicles in its "Autonomous Vehicles – ACRP Periodic Report on Transformative Technologies at Airport," May 7, 2021, airports will be able to repurpose the real estate freed up by the reduced number of airport-owned vehicles, and design parking lots and garages to accommodate AVs used for ground handling, passenger transport and employee shuttles. Airfields too may need to be revamped to support the use of AVs in roles such as aircraft taxing and baggage transport. They may also need to consider interior airport design changes to support the use of interior AVs in diverse applications including passenger-related ones, for example, autonomously operating wheelchairs to help those unable to manage the large airport concourse distances without assistance.
AUTONOMOUS VEHICLES AT WORK IN LEADING AIRPORTS
From Heathrow, Gatwick and Cincinnati/Northern Kentucky, Autonomous Vehicles are already in trials at airports around the world.
Other airports exploring or deploying Autonomous Vehicles which were cited in the Program for Applied Research in Airport Security (PARAS0 "Utilization of Autonomous Vehicles for Security at Airports" include:
Christchurch Airport in New Zealand deploying Autonomous Vehicles in shuttle operations
Winnipeg International Airport in Canada using autonomous snowplows
Austin-Bergstrom International Airport using autonomous people movement systems
Dallas-Fort Worth testing an autonomous checked baggage management system
San Francisco International Airport studying an autonomous aircraft-towing vehicle
Do you see autonomous vehicles at airports as an essential asset for the future? What are the benefits and the challenges? Let us know what you think!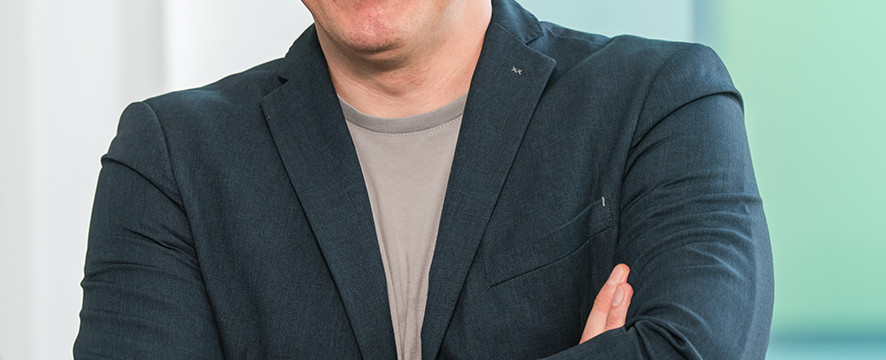 Jan Uphues
Marketing Manager
From the exhilarating rush of his very first flight, Jan Uphues was captivated by the world of aviation. Though that maiden voyage had its jittery moments, it set the course for a lifelong passion. While most kids dreamt of taking to the skies as pilots, Jan found his true calling at INFORM in 2018. Trading wings for words, he discovered a love for crafting compelling online content that surpasses even his ardor for flying.