inform blog
GLOBAL GROUNDINGS – HOW TO RETURN TO OPERATION
04/22/2020 Jan Uphues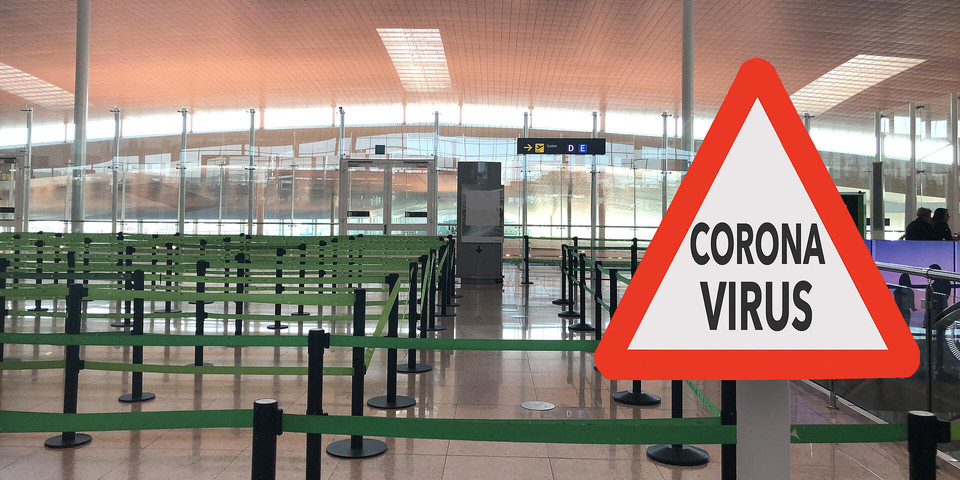 It's easy to write down phrases like "Things will never be the same". When we do, we don't really mean it. We mostly mean a very specific aspect of our work or our private life. Truly groundbreaking global events that shake everything to its foundations are very rare.
At my 44 years, I can remember only three. They could not be more different. The first one was the fall of the Berlin Wall and everything that followed – the German Reunification, the end of the Eastern bloc. Freedom had prevailed. In hindsight, it proved to be a vertex in history which resulted in a restructure of the world we had known for decades. Things seemed to be more complex and unclear for many in the aftermath – but we got used to it.
TURNING POINTS FOR OUR LIVES
Then, more than ten years later, 9/11 happened. It was another turning point for all of us and also an extremely challenging time for aviation. Everything stood still for weeks, people remained in a state of shock and fear, and so did the economy. It took a lot of time to recover, to understand and process the events.
Another seven years later, the global financial crisis happened. For the first time, almost the entire economy was hit and we started to question our global economic model. We tried to fight the crisis on a global scale the best we could and we succeeded. During and after this period, new sets of rules and laws were established to avoid crises like this. Those rules and acts were mostly made for banks, states, central banks and stock exchanges. They had a profound impact to our economics but, in a way, they didn't touch our everyday life. The only real impact we learned that bank interests got lower to protect people, companies and states from bankruptcy. However, things improved again and for the last ten years, our businesses seemed to go with the flow without any real shocks.
AIRLINES ARE HIT THE HARDEST
Only a few weeks ago in my recent blog text, I expressed my cautious hope that the corona situation would be over soon. Little did I know. Little did we all know, and we couldn't have known better because today's events are unprecedented. This time it really affects us all, almost no industry will not suffer from the consequences that a complete lock-down brings almost all over the world. And again, the airline industry is one of the worst-hit sectors, next to the tourism and catering industry.
Airline owners, managers, employees and unions will have to cooperate closely to find ways to cope with this historical crisis. With a combination of equity, public-sector loans and securities and other instruments like tax deferral or short-time allowance, most companies will be protected and make it through the next weeks or months – though some providers might go bankrupt. Primarily in Europe, many airlines complained about over-capacities which ruined the prices. These over-capacities results from the number of competitors as well as the number of aircraft on the market. If the current crisis really has one positive aspect for some competitors, it is that it will finally provide the urgently needed market shakeout. But that's only the economical point of view, there's jobs, lives and families that will be affected.
Things are different in North America, where the market is one or two steps further. After a shakeout in recent years, the market shares are in the hand of only a handful of providers. There are the Big Four – American Airlines, Delta, United, Southwest – followed by few big players like Alaska Airlines or Air Canada. For all we know, most of them will need protection. To be honest, I cannot think of a single airline in the world that will survive without temporary state support.
BACK TO OPERATION
But they will not go bankrupt and most tourism companies will survive as well. If they draw the right conclusions, they will even emerge strengthened from the crisis. But we have to get to that point in the first place. Airlines, airports and ground handlers start to think about this today. When will larger parts of the fleets be back in the air, perhaps in the summer? And above all: how will operation start again? It is clear that aviation will not start up as a whole and all-of-a-sudden, but in a step-by-step process. On the one hand, this is a matter of logistics chains and interdependent processes. On the other hand, a lot depends on when and in which countries governments will lift travel bans again.
While the fleets around the world are more or less grounded, a lot is happening behind the scenes. In addition to the necessary savings measures, they plan the re-entry into operation. However, unique scenarios like this cannot be processed with the standard planning process for normal flight operations. It requires a lot of beyond-routine planning expertise.
ASSUMING DIFFERENT SCENARIOS
It is essential to work with different scenarios, which in turn depend on a variety of other factors. A prerequisite for a return to flight operations is that the flights and the associated turnaround processes are feasible at all. The affected airports, ground handlers and executive authorities must be able to offer an executable turnaround process. This requires appropriate staffing while rebuilding a functioning operation in different phases.
The planners need to make basic assumptions for further planning. As soon as they have created a scenario that they consider to be the most likely for the next few weeks, they can proceed with more detailed steps. This possible scenario includes, for example: Domestic flights start before international flights. International flights start before continental flights. Business guests are more likely to book flights than tourists. Certain routes are more likely to be operable than others. The chosen scenario will however, undergo permanent updating and re-evaluation of different re-implementation stages and phases.
MANY DIFFERENT EVALUATION CRITERIA
If an airline then decides to resume specific routes and flights back into its schedule, it must apply a number of additional evaluation criteria based on specific KPI: What is the expected seat load factor on the routes? How many employees are needed on the ground and in the aircraft? What is the productivity resulting from this? Which service levels can be offered to what extent? Additionally, it has to be considered which pandemic-related restrictions are still to be expected.
We see, it is crucial to ask the right questions and process the right data. For now, there are more questions to answer than we can even imagine at the moment. One day we will surely travel as much and as free as before the crisis again. But one thing is for certain: The planning work until then will be a truly Herculean task.
How will we overcome the crisis? When will we be over the hump? How will our lives change? Leave me your thoughts, I'm more curious than ever!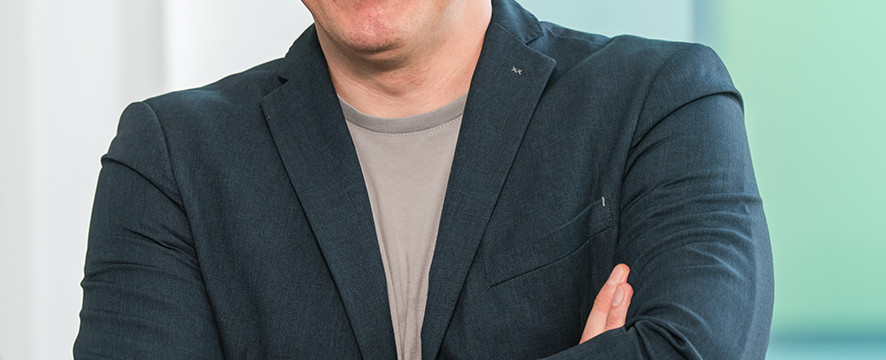 Jan Uphues
Marketing Manager
From the exhilarating rush of his very first flight, Jan Uphues was captivated by the world of aviation. Though that maiden voyage had its jittery moments, it set the course for a lifelong passion. While most kids dreamt of taking to the skies as pilots, Jan found his true calling at INFORM in 2018. Trading wings for words, he discovered a love for crafting compelling online content that surpasses even his ardor for flying.