inform blog
GOOD NEWS FOR AVIATION!
11/24/2020 Jan Uphues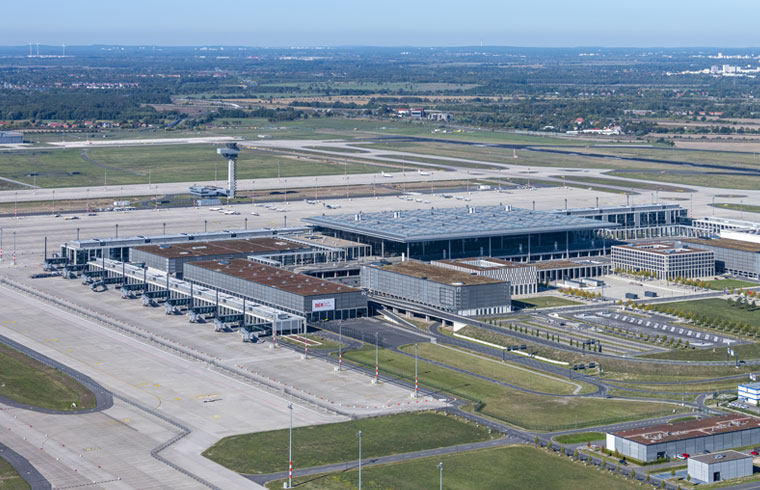 © Günther Wicker / Flughafen Berlin-Brandenburg GmbH
The year 2020 obviously is working hard to improve its weak performance, albeit having reached the home stretch. At least for the German aviation industry, two major good news developments have occurred within just one week. The first one is our notorious Berlin Airport BER has finally opened. Phew. Construction began in 2006. I don't know how long it took China to complete the Great Wall, but in case it took less time, here is a defense to the construction time of the airport: At that time, there were no building authorities continuously discovering construction defects. This delayed the opening again and again; a total of seven times since the originally planned opening in 2011. The Germans began to make fun of themselves. Contrary to the public perception, sometimes we do have a sense of humor. For years, stand-up comedians filled entire shows with their jokes about BER. So that was supposed to be the much-praised German efficiency? German engineering and craftsmanship? Something had gone terribly wrong. Still, I would like to point out that we usually work a little differently, at least from what I know. Therefore, from now on things are looking up. German employees and companies know a lot about the planning and assignment of staff, equipment and other resources, especially the software company INFORM. This company was not involved in the construction work of the airport at any point. It is, however, now involved in the task assignment at the passenger security areas of the airport.
IS BER BIG ENOUGH?
Enough of the quips, let's take a look at the essential facts about BER. The airport, which officially started operations on November 4, 2020, has a theoretical total capacity of 46 million passengers. Of these, 28 million are accounted for by Terminal 1, 6 million by Terminal 2 – completed but not yet opened – and an additional 12 million by Terminal 5. The latter one is the terminal building of the former Schönefeld Airport, which is closed down.
This total capacity is similar to airports like Seattle-Tacoma, Barcelona or Orlando. However, it is nowhere near Paris Charles de Gaulle, London-Heathrow or Dubai. Somewhat unusual for a capital city, right? And what is more, under normal circumstances, these capacities would already have reached their limits. The maximum capacities of the two airports Berlin-Tegel and Berlin-Schönefeld combined exceed those of the new airport that is to replace them. This is a bit embarrassing. Long-term capacity forecasting in the early 2000s probably did not anticipate such a steep increase in passenger numbers in the following 15 years. Now, expansion measures are already planned, which should increase the airport's capacity to a total of 58 million passengers. However, the current Coronavirus situation has bought the operators a little time. It is going to take a while before the now-existing capacities reach their limits. No one can say when the original passenger figures of 2019 will be reached again. Projections indicate this will happen in 2024, but who knows. Maybe it will work out a little earlier than expected.
A VACCINE IS COMING!
This brings us to the second piece of good news that reached us in November. This news applies for the entire international aviation industry, not only in Germany. The two companies BioNtech and Pfizer reported a major breakthrough in the development of a Corona vaccine that is eagerly awaited by so many millions of people around the world, but especially in the aviation industry. It was often said that people will not travel in large numbers again until a full-blown vaccine is available and a majority is vaccinated. Only then will countries, airports, hotels, cruise ships and convention centers re-open completely, letting people back in and finally generating cost-covering revenue again.
It is still a long way to go until then. There is a high probability that several vaccines will be approved in the course of next year. Governments and authorities can then begin vaccination campaigns quickly and in a coordinated manner. They are already preparing intensively. It is, of course, a gigantic task to vaccinate hundreds of millions of people within a few months. But when you look at the speed and precision with which hundreds of research projects are being carried out worldwide, you can only be optimistic. The distribution and administration of a vaccine is primarily a logistical task, but it will be mastered. This will also have a positive impact on tourism and aviation: Borders will be opened again, regulations will be gradually reduced, and tourists will be able to travel unhindered – bit by bit. I predict that the world will look very different around this time next year. Long-haul flights to Europe, Asia and North America will also be possible again for tourists, perhaps even without masks. Of course, none of this is certain, but it is a beautiful vision that's worth working towards. The chances have now definitely increased.
Will you take the vaccine? What's your next long-distance trip? Have you seen BER already and did you enjoy it? Leave us your thoughts and experiences!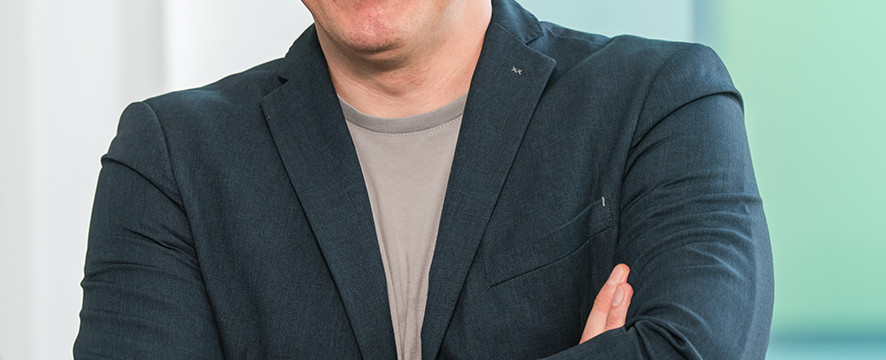 Jan Uphues
Marketing Manager
From the exhilarating rush of his very first flight, Jan Uphues was captivated by the world of aviation. Though that maiden voyage had its jittery moments, it set the course for a lifelong passion. While most kids dreamt of taking to the skies as pilots, Jan found his true calling at INFORM in 2018. Trading wings for words, he discovered a love for crafting compelling online content that surpasses even his ardor for flying.