inform blog
OPTIMIZATION SOFTWARE TO ADDRESS LOW AIRPORT STAFFING LEVEL
11/23/2021 Jan Uphues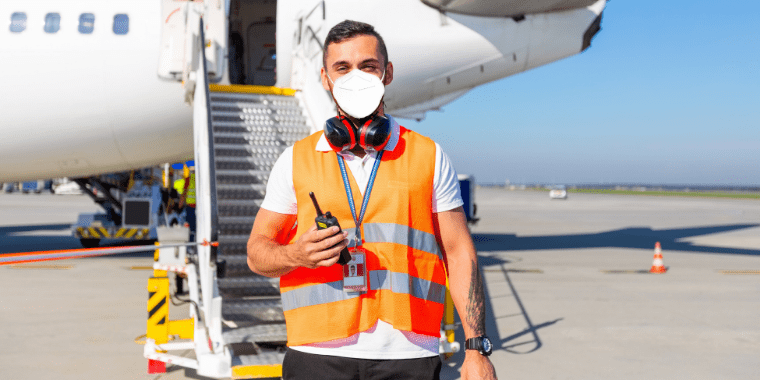 Airports have been experiencing workforce challenges for some time now. Airport staffing, from Transportation Security Administration (TSA) staff, mechanics and maintenance workers, to concessionaire workers, hiring and retaining personnel has been an ongoing problem. The pandemic only made it worse for airports. The Airports Council International (ACI) estimates that U.S. airports alone will incur lost revenue totaling $40 billion through March 2022. Worker shortfall is contributing to these lost revenues. Even with signing bonuses such as the TSA's $1,000 hiring bonuses, the hiring problem persists. Star Concessions, which operates several eateries and concessions a Dallas-Fort Worth Airport in Texas, noted that after hiring 75 new workers, just 34 actually reported on their first day of work.
Significant Ramifications of Labor Shortages
The repercussions stemming from airports' staffing shortages are many, ranging from cancelled flights and maintenance issues to disgruntled passengers weary from long security lines, hours-long hold times and even fewer food choices due to low staff levels. Over the past summer month when passenger travel saw its first surge since the pandemic, many airlines could not take advantage of the increased demand and were forced to cancel flights. American Airlines, Delta and Southwest Airlines were among those airlines that had to terminate flights due to staffing issues.
Another persistent problem for airports has been the staffing challenges relating to air traffic controllers. In fact, in October, the federal U.S. Department of Transportation's (DOT's) Inspector General announced that the DOT will audit the hiring and staffing challenges at the Federal Aviation Administration as a result of Southwest Airlines' mass cancellations on October 9th – October 11th, 2021 caused massive chaos at airports across its U.S. network. And, so it goes on.
Technology Is Providing an Effective Solution
With staffing shortages impacting their day-to-day operations and the fact that airports are subject to high fixed costs, adapting to crisis circumstances such as the pandemic created only made matters worse. Another problem they are encountering is the increased competition for labor from the private sector, which too is struggling with workforce shortages, but generally has a competitive edge in its more attractive compensation packages and working conditions. It is, however, in these most challenging of times that the real value of optimization software becomes very apparent. The software, which leverages advanced technologies such as Artificial Intelligence (AI), Machine Learning (ML) and proprietary algorithms, has proven an effective antidote for airport staffing across broad areas. These include: workforce planning and management, passenger health screenings, check-in and boarding, airport sanitation, baggage handling, and line maintenance processes. Through the software's application, airports have been able to streamline their processes, build resilience, enhance the passenger experience, and operate more efficiently with fewer workers. Most notable, the software is empowering real-time decision-making which can effectively address the "what-if" scenarios that have become more commonplace since the pandemic, while facilitating optimal staff-related decisions.
Workforce Management
Applying optimization software, airports can effectively plan and manage their staff rosters replacing cumbersome worksheets and manual entries prone toward errors and unable to be automatically reconciled to reflect workers' clock-in and clock-out times, work evaluations and payroll. Spreadsheets cannot accommodate the need for an accurate accounting of work performed versus planned hours of work. Similarly, adjusting work shift schedules to reflect workers' sick days, vacation request and holidays was time-consuming. In short, effectively planning and managing workers and the related schedule changes and contingencies was a difficult undertaking. With optimization software, real-time allocation of airport's human resources can be achieved. Further, the solution takes into account each airport's unique criteria in terms of its contractual agreements, government and industry regulations, and even its corporate culture.
Among the tasks optimization software can effectively address are: applying demand planning scenarios based on the airport's specific needs; creating automated workforce schedules that accommodate fixed shift patterns, working time flexibility and employee preferences; communicating employee schedules and/or changes via an employee portal accessible 24/7 via a PC or mobile device; managing staffing according to service level agreements; classifying and aggregating working time, payroll, accounting and working time evaluations; and generating reporting sheets and dashboards for improved documentation, strategic planning and management.
Benefits Derived
Overall, airport staffing gains significant benefits from the use of optimization software. They derive improved workforce planning, increased productivity and employee satisfaction, and an enhanced passenger experience.
Armed with the ability to create long-term, mid-term and short-term resource planning scenarios for their staff, and with the insight provided by the software's "what-if" analyses, airports are able to optimize their services across multiple areas from passenger services, gate services and aircraft services to loading/unloading of baggage, line maintenance, crew transport and turnaround supervisions. While the software is not a replacement for skilled workers, it is an essential tool for optimizing processes and facilitating improved operations even in the face of significant staffing shortages.
Do you think airport staffing will be an ongoing challenge? Will it be the biggest one for commercial aviation? What's your way to cope with it? Let us know!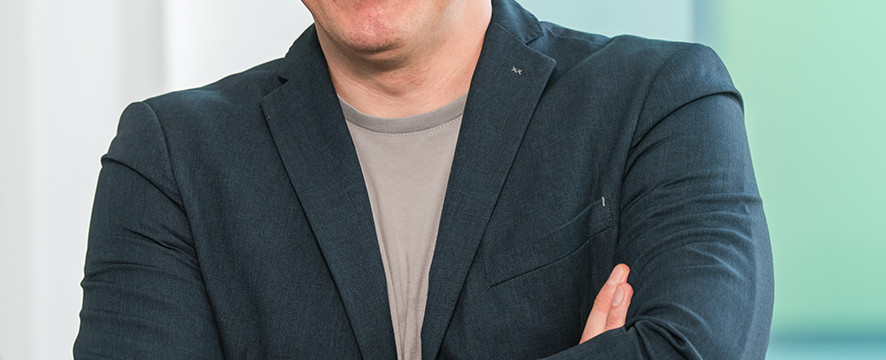 Jan Uphues
Marketing Manager
From the exhilarating rush of his very first flight, Jan Uphues was captivated by the world of aviation. Though that maiden voyage had its jittery moments, it set the course for a lifelong passion. While most kids dreamt of taking to the skies as pilots, Jan found his true calling at INFORM in 2018. Trading wings for words, he discovered a love for crafting compelling online content that surpasses even his ardor for flying.