inform blog
RESTARTING AVIATION – A CHALLENGE FOR ALL OF US
05/29/2020 Jan Uphues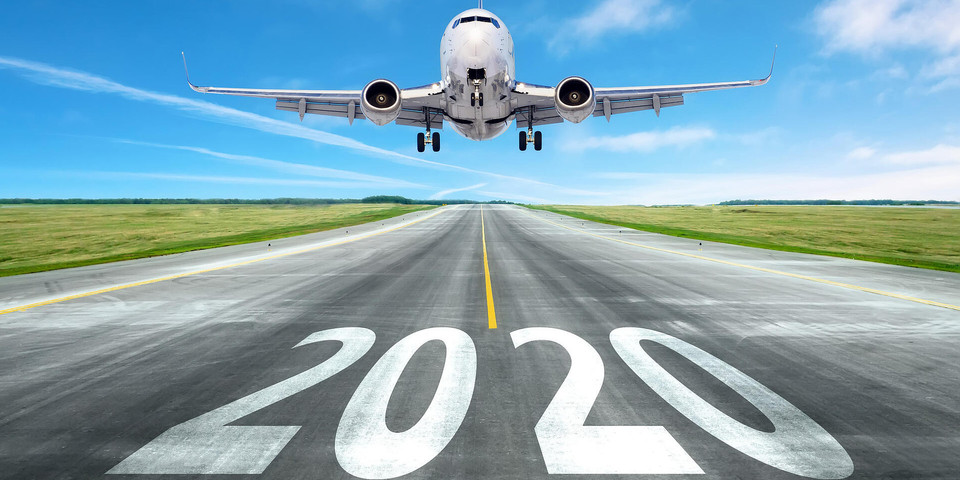 The inscription on the runway 2020 surface of the airport runway with take off aircraft. Concept of travel in the new year, holidays
Did you book your summer vacation flight already? Just a month ago, that would have been just a rhetorical question. The idea of a beach summer vacation seemed to be about as realistic as a weekend trip to the moon. Fortunately, things have changed quite a bit. Today, end of May 2020, many European countries are loosening the tight Covid-19 related travel warnings as the pandemic is shifting away from the continent.
Some European airlines have announced that they will conduct European leisure flights again from mid-June, just when the global travel warnings expire for many countries and the summertime season starts. If this happens, it would mark the beginning of a restart in aviation. Many security measures have not yet been fully worked out and implemented, nor are they aligned across all countries yet. This causes insecurities and has an impact on the decision-making of the tourists. Theoretically, they are willing to travel, but at the same time, they would like to know how many and what kind of restrictions are to be expected in terms of travel and holidays before making their bookings. It is therefore not surprising that booking figures – as far as Germany is concerned, for example – are better for the summer of 2021 than for the upcoming summer of 2020.
The reluctance is easy to understand. Metaphorically speaking, the tourists seem to be at the end of a "chain of command": they react to the re-opening of hotels, airlines and airports – who react to new legal regulations of the governments and administrations – who react to the advice and regulations of medical authorities – who react to the pandemic disease development and the evaluated case numbers. It's a strongly simplified sketch of the situation but once you accept it, it's obvious that many decisions have to be made by others before you can make your own, be it as a tourist or an aviation business stakeholder. Regarding only the airlines, it's easy to see that they are in a tricky situation which causes many uncertainties in terms of capacity planning.
AVIATION RESTART BEYOND SUMMER
Also, the flight markets for the rest of the year and even 2021 seem to be quite volatile and unpredictable. Most market participants take a reserved attitude and estimate the future developments cautious or even pessimistic. In fact, many of the big carriers expect a return to last year's global aviation market volume not before 2022. They even expect the entire industry to be cut down long-term by a certain degree, assuming that former business travelers will save time and costs in the future, for instance by making video calls with their customers instead of visiting them. The worldwide lockdown over weeks and months has pushed the technical development and now we've gotten used to it.
But nevertheless: The lowest point of the downturn seems to have been passed also for aviation. Lufthansa and other European carriers have announced or already started to extend their number of flights and destinations. If the positive pandemic development in Europe, Asia, and parts of North America proceeds the same as it did in the last few weeks, there is a high probability that aviation will get back to work, albeit initially with a relatively small number of flights. This development will hopefully accelerate and spread around the world in the course of the year. If we accept this as a valid scenario, the next question that arises is: under which conditions will there be a restart for airlines and airports? I am certainly not the first to ask this question. The airports and airlines are working out concepts in cooperation with the relevant health authorities, many of which have already seen the light of day. IATA has published roadmaps and guiding principles for all operational aviation sectors.
NEW NORMAL PUT INTO PRACTICE
Frankfurt Airport, for example, as one of the most important hubs in Europe, has already developed measures in which the safety and health of passengers are the top priority. They have already been put into practice: the waiting areas in front of the check-in counters, at the boarding pass and security checkpoints, and the baggage claims have been re-organized to ensure that passengers can keep at least five feet apart. In rest areas, only every other seat may be used, and posters, digital displays, and PA announcements in multiple languages are being used to call passengers' attention to the social distancing rules. Trained agents circulating the terminal are also present to remind passengers if they forget.
Presumably, this is the new Normal we will have to get used to, at least for a certain time. I understand that some of us want to take a break from traveling under these conditions. And yet: Whoever decides to travel this year, will help the struggling industry to survive. Airlines, hotels, event managers and traveling agencies are running out of money and they won't be able to just wait and do nothing without any business for another entire year. It needs to be clear to us: Once they are broke, they won't simply be back within a month or two. It's in our hands to maintain a huge global industry by accepting some restrictions during our vacation. I'm going to South Africa end of November (this year!) because I've always wanted to. Whatever the conditions will be – in case it happens at all – it will be a trip to remember for sure. To me, it will be the one after the big crisis of C … I cannot hear it anymore.
Would you feel safe in an aircraft these days? If not, what would need to happen to feel safer? Are airlines on the right track and what should happen next? Please share your thoughts!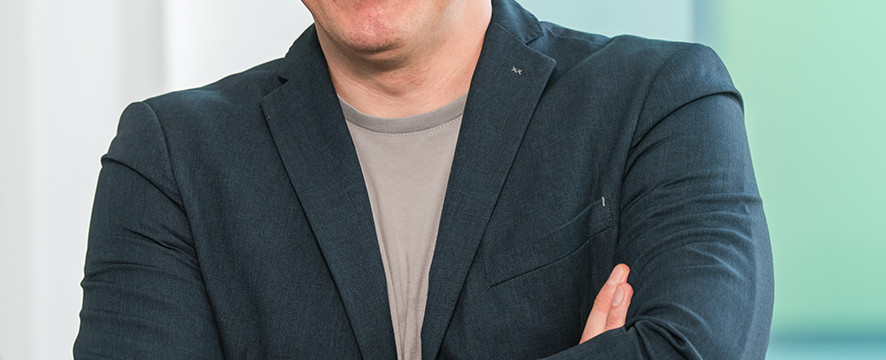 Jan Uphues
Marketing Manager
From the exhilarating rush of his very first flight, Jan Uphues was captivated by the world of aviation. Though that maiden voyage had its jittery moments, it set the course for a lifelong passion. While most kids dreamt of taking to the skies as pilots, Jan found his true calling at INFORM in 2018. Trading wings for words, he discovered a love for crafting compelling online content that surpasses even his ardor for flying.