inform blog
SUSTAINABLE LOGISTICS AT AIRPORTS – IS IT POSSIBLE?
03/31/2021 Uschi Schulte-Sasse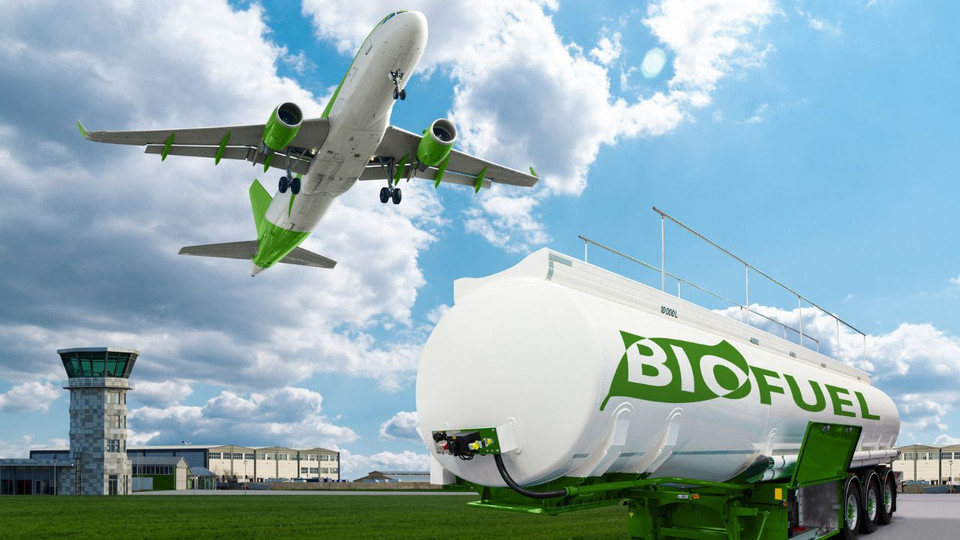 Global air cargo traffic is booming thanks to increased e-commerce. According to experts, this trend will continue. Many airlines and airports have seized this opportunity in response to declining passenger traffic revenues. In addition, they have further optimized their processes and resources to cut costs. A positive side effect is also greater sustainability. Due to the fact, that some government pandemic funding is only paid out on condition that it is also used to adopt more sustainable processes. These optimized processes help reduce CO2 emissions and thus additionally improve air quality in the airport environment.
The high performance of logistics at airports is not only evident in the organization of passenger traffic, but even more in freight traffic. Already during loading and unloading, the loaders have to presort the cargo according to urgency. Ground staff must load and unload freight quickly, taking into account which goods need to be transported with minimum connection times. A suitable and reliable transportation optimization for the cargo vehicles and the cargo units is key.
Sustainability can be promoted at many points in this complex set-up. But what does sustainability actually mean?
THE UN'S 17 SUSTAINABLE DEVELOPMENT GOALS (SDGS)
Sustainability is a term we often use in connection with ecological aspects. In fact, these play a major role in aviation. For example, more and more kerosene-saving aircraft are being used, and CO2 emissions are being reduced also in ground handling. However, sustainability not only stands for a better ecological footprint, it takes social and even economic aspects into account. A look at the United Nations' (UN) Sustainable Development Goals (SDGs) shows this:
In 2015, the UN adopted a total of 17 goals in its 2030 Agenda. Joint activities shall ensure peace and prosperity, for people and the planet, now and in the future. This is an initiative to which INFORM is increasingly committed.
ECOLOGICAL GOALS IN AVIATION
Number 13 of the SDGs is dedicated to climate protection.
13: CLIMATE ACTION: TAKE URGENT ACTION TO COMBAT CLIMATE CHANGE AND ITS IMPACTS.

Compared to the rather long development cycles of sustainable fuel, the so-called Sustainable Aviation Fuel (SAF), this goal can simpler be achieved in the short term in ground handling at airports. Each motorized Ground Support Equipment (GSE) generates CO2 emissions, air pollution and noise. Optimized route planning ideally allows fewer GSE to travel shorter distances. Further, the vehicles can be equipped with electric or hybrid drives for even greater positive environmental impacts.
Today, parked aircraft turn off their auxiliary power units (APU) for power on the ground and use a ground power unit (GPU) through mobile gensets. However, these often are still powered by diesel engines. A switch to solar power is already underway in many places. Solar power generation through panels on airport rooftops is also becoming more common. The first smaller airports, such as Chattanooga (Tennessee/USA), are even managing to run on 100 percent pure solar energy.
Of course, most of the CO2 emissions come from flying itself. In addition to the greenhouse gas CO2, the combustion of kerosene also causes numerous other emissions that often receive less attention but are no less harmful to the environment. Research has long been conducted into the production of alternative, sustainable fuels and propulsion technologies, such as bio-kerosene from the sun, air and water. But the idea behind SAF primarily involves the production of fuels from biomass, for example, from energy crops, residual waste, or used cooking oil:
A short-term replacement of petroleum-based kerosene, however, is not to be expected, as the production of bio-kerosene in large quantities is currently still difficult and the alternative fuels are thus very expensive. For most airlines, this is therefore a long-term goal on their sustainability agenda.
BETTER WORKING CONDITIONS AND GLOBAL PARTNERSHIPS
Beyond environmental goals, airports can also contribute to social and economic sustainability under the Sustainable Development Goals, such as:
3: HEALTH AND WELL-BEING: ENSURE HEALTHY LIVES AND PROMOTE THEIR WELL-BEING FOR ALL AT ALL AGES.

Reducing transportation at airports not only produces less CO2, but also improves air quality for employees and reduces noise pollution, resulting in an overall healthier work environment. In addition, geofences and speed controls in software systems can prevent accidents with Ground Support Equipment (GSE) on the apron. Airport staff rostering software helps ensure shift operations adhere to a more healthy human biorhythm. Furthermore, employees can enter their preferences regarding working time arrangements or individual shift and vacation planning.
9: INDUSTRY, INNOVATION AND INFRASTRUCTURE: BUILD RESILIENT INFRASTRUCTURE, PROMOTE INCLUSIVE AND SUSTAINABLE INDUSTRIALIZATION AND FOSTER INNOVATION.

Software-based planning and optimization makes airport processes more robust and reliable. With its help, delays can be reduced or avoided altogether. This way, air cargo logistics contribute to the stabilization of global supply chains. When air traffic increases again, good digital decision making can help to ramp up operations in a controlled and stable manner.
17: PARTNERSHIPS TO ACHIEVE GOALS: STRENGTHEN THE MEANS OF IMPLEMENTATION AND REVITALIZE THE GLOBAL PARTNERSHIP FOR SUSTAINABLE DEVELOPMENT.

The effectiveness of sustainable action is best achieved when as many actors as possible cooperate on a broad scale. Only the sum of all local actions can have a positive global impact. For example, if an American airline switches to biokerosene, all local destinations worldwide will benefit as fewer emissions will be produced there. That is why this goal is particularly important. At the same time, however, it requires legal frameworks and benchmarks. Many environmental regulations have been trying for years to raise awareness of sustainable air traffic, including, for example, the regulations and/or initiatives of the:
Another initiative is within the framework of the German Airport Technology and Equipment e.V. trade association, the so-called "GATE Sustainability Working Group," which INFORM has recently been leading. It is an association of various German aviation industry companies that pursue the goal of developing and advancing solutions for sustainable air transport.
With all these examples, scenarios and figures, it becomes clear that sustainability in cargo and passenger aviation can be achieved, but only collectively. It takes more than political decisions and laws. It takes the will of the players on the ground to implement them – and if possible surpass them. Initiatives such as the 17 Sustainable Development Goals provide a good basis for the exchange of information and innovation.
PRACTICAL EXAMPLE: FRANKFURT AIRPORT
Frankfurt Airport is a role model in the field of environmental protection. It has been using INFORM software to control ground handling since 1991. It is now being applied, for example, for the localization of GSE, maintenance support and for the detection of unauthorized GSE use. The application via mobile app helps airport staff get a good overview of all GSE and their status through filter functions and color coding. This interchange of transparency and intelligent control through algorithms also creates more sustainability. Frankfurt Airport has seen major savings in equipment, maintenance costs and workload. According to one report, it has reduced its GPUs from 70 to 64 units and the number of highloaders from 120 to 118, resulting in savings of €770,000 and maintenance savings of €70,000 per year. This also means fewer new purchases, less fuel, and reduced manual operating hours.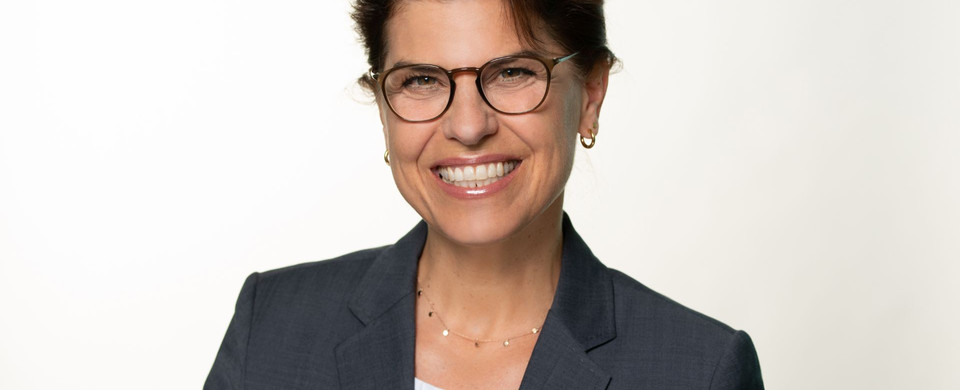 Uschi Schulte-Sasse
Senior Vice President Aviation
Since 1989, Uschi has been a driving force at INFORM, currently steering the helm of the Aviation Division. With a lifelong passion for aviation fueling her journey, she's soared through countless international projects, forging invaluable relationships with customers and partners across the globe.