inform blog
Volunteering while Travelling: A great Chance to Give Something Back
07/06/2021 Sandra Gaviria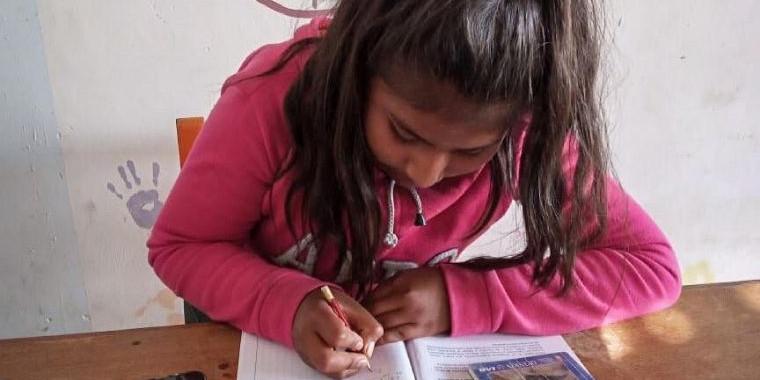 People say, travelling opens one´s eyes and by this, they do not only mean getting to know beautiful and enigmatic places. All the amazing contacts you make on the road with new and refreshing perspectives make you realize that there is so much more outside your hometown. The world is vast, with so many cultural contrasts and societies. And part of these different realities are those places located far away from the big city centers. For example, there are many underserved communities in developing countries where children have to go to school every day by foot, climbing hills, in the most precarious circumstances. We are used to seeing poverty and somehow accept that it perhaps will always exist. However, we should not be indifferent to other´s needs.
When someone decides to combine the breathtaking experience of traveling with the beauty of helping others there are several things to take into consideration. Sarah Böcking, Marketing Manager Aviation at INFORM knows what it is like to volunteer abroad. The journey took her to Cochabamba, a municipality in central Bolivia located in a valley in the Andes mountain range. She worked there on a couple of projects run by the NGO Bolivia Digna. She took a moment to share her experience with us and how she came up with the initiative to raise funds for the children of Mercado Campesino.
HI SARAH, THANKS FOR TAKING THE TIME FOR THIS INTERVIEW. I WOULD LIKE TO START WITH A QUESTION THAT I AM SURE MANY PEOPLE ASK THEMSELVES WHEN FACED WITH THE POSSIBILITY OF PERFORMING SOME VOLUNTEER WORK. WHAT MOTIVATED YOU TO ENGAGE IN SOCIAL PROJECTS WHILE TRAVELING?
That is a very nice question. It was clear to me from the beginning that I wanted more than to just "check out" the sights of a country. Rather, I wanted to get to know the culture, the country, and the people more closely. For such an intercultural exchange, volunteering is exactly the right thing, because you live in the country, you get to know people's day-to-day life and learn how to work together with them. Also, I like to "give back" and support people who need help. After this experience, I can say that in the end I probably received more than what I gave. The incredible gratitude and warmth of the people, the beaming faces of the children, new friendships, and perspectives will always remain with me. It's a great experience and I would do it again, anytime!
HOW DID YOU COME ACROSS THE NGO BOLIVIA DIGNA?
Already in Ecuador, I taught English at a school and the experience was amazing! So, I wanted to engage in a similar project in Bolivia. Looking for NGOs that provide educational assistance for children, I found Bolivia Digna. This organization works with communities located in the suburbs of Cochabamba. They run several projects. A major one that I supported on-site was the community "Mercado Campesino". People there live in "slum-like" houses and lack basic services, such as water and sewage systems, as well as electricity. Most adults are illiterate and work long shifts in low-paying jobs. Often, they are forced to stay separated from their families and children for a long time, especially if they must move to the city to find better opportunities.
WHAT DOES BOLIVIA DIGNA SUPPORT CONSIST OF IN THE COMMUNITY?
The NGO equips the classrooms and provides the students with essential learning materials. A team of educators and volunteers carry out a series of daily activities and provide each child with a healthy snack. These activities take place after regular school and include educational, yet fun programs such as language classes, art projects, nutrition and hygiene programs, and sports programs, among others. The goals are:
To help children enjoy learning and get the support they don't have at home
To provide a safe environment for them
To take some of the responsibility away from the children so that they can be children again
To educate them on moral values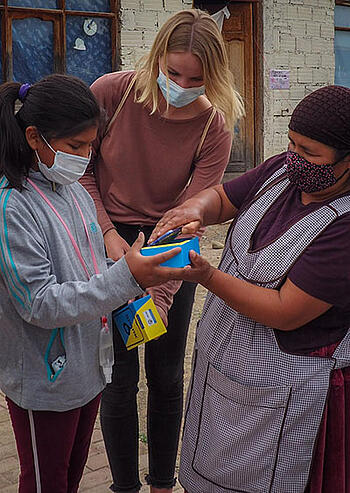 As a volunteer, you can make a meaningful difference in the life of a child through your support and care.
HOW WAS THE IDEA OF FUNDRAISING BORN?
First some background information: Mercado Campesino has about 200 children and teenagers who attend public school. Due to the pandemic, all educational centers in Bolivia had to close so the children were not able to attend regular classes for about a year. Learning from home was not possible since the families there do not have the necessary resources like computers, cell phones or other required study material. Once I arrived at the town and learned this, I started thinking about how to help these children and provide them with a path to education.
With the fundraising initiative, the primary goal was to buy enough cell phones so that children could take their lessons online via Zoom. By using a SIM card, they can navigate without depending on WLAN, a service that is not available in the community. We launched the campaign with the slogan, "Support the future of Bolivia's children and keep dreams alive during the pandemic".
THAT IS A VERY NOBLE IDEA. DID YOU FIND SOME DIFFICULTIES IN THE OVERALL PROCESS?
I didn't have any major difficulties. I was rather overwhelmed by all the donations in such a short time!
IT HAS BEEN A FEW MONTHS SINCE YOU LEFT BOLIVIA. HOW IS THE PROJECT GOING? IS IT STILL POSSIBLE TO DONATE?
Unfortunately, the families in Mercado Campesino are still struggling with the Coronavirus. Their daily income has decreased, which translates into less money for eating. Some children go hungry and suffer from malnutrition. Bolivia Digna supports families during these difficult times and regularly distributes food packages to needy families, provides them with necessary medications, and makes available free medical visits. To maintain the support, the organization depends mainly on donations.
The fundraising campaign is still ongoing, so yes, absolutely you can still donate! With 12 Euros for instance, we can provide a child with a nutritious snack every day for a month. With 36 euros, a child can be provided with hygiene items and medicines for a whole year. So, as you see, every contribution counts so that children and youth in Bolivia can have a better life; a life they deserve.
If you would like to collaborate with this project, please follow this link: https://gofund.me/d6f6dfc9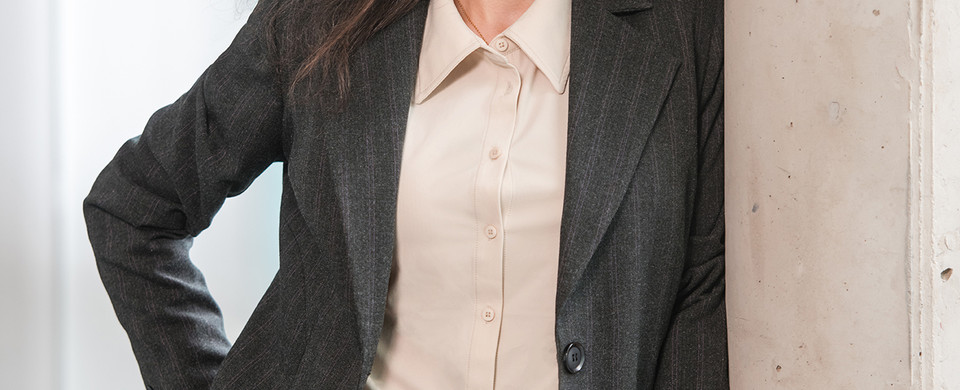 Sandra Gaviria
Marketing Manager
Aviation has become one of her great passions since she first got on an airplane at the age of 5. Years later, namely in 2020, that passion led her to a career at INFORM, where she started as Marketing Manager in the Aviation Division. Today, she is responsible for digital projects, particularly those relating to social media.
All Posts