inform blog
MANAGING ARTIFICIAL PEAK
08/17/2020 Matthew Wittemeier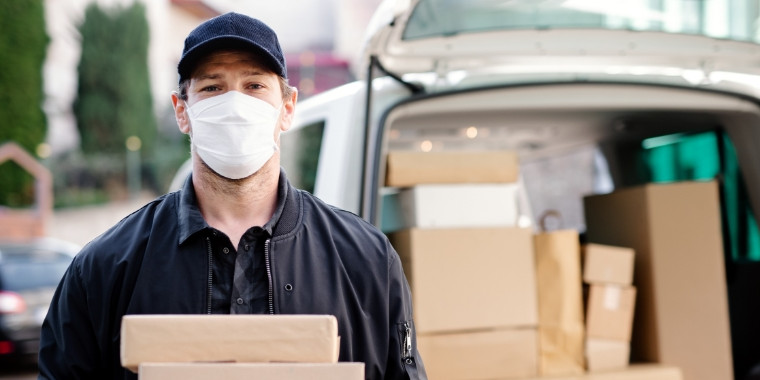 Having recently attended the Post&Parcel Live event in June, we weren't surprised to find many of the parcel operator's presentations about how they were managing their response to the COVID-19 pandemic now affecting nearly every country in the world. Common themes among those presentations were keeping their staff safe, keeping their customers safe, and, the focus of this article, managing demand. In response to many lockdowns across Europe and, in fact, the world, many consumers have turned to the online retail giants when many traditional brick-and-mortar shops have been closed, resulting in an "artificial peak."
Coronavirus Fueled an Artificial Peak
During Gilles Ferrandez of AnPost's presentation, he put up a graph showing year-on-year, weekly parcel volumes from the past three years, along with the volumes for 2020 (see figure below). It is overtly clear that as the pandemic worsened, the volume of parcels climbed sharply, with the organization experiencing a peak greater than had experienced over the typical Christmas peak in the three proceeding years.
The story is similar across many parcel organizations across the globe. Apex Insight has reported that parcel volumes in Europe did not follow the trend seen in China (decline during the lockdown phase of the countries response) but, in fact, grew due to a growth in B2C volumes – in particular, from growth in demand from Amazon. When most businesses were closed and struggling, Amazon was doing big business. They reported a 26% increase in revenue for Q1 2020 over the same period in 2019. Hermes in Germany has reported a 39% increase in Germans receiving parcels during the Coronavirus pandemic. Furthermore, they've reported that the increase is sustaining itself at "pre-Christmas levels." Similar findings were reported by multiple global operators, including the Austria Post and Swiss Post.
Coronavirus is Gutting Revenue
It shouldn't come as a surprise that many post and parcel operators are struggling to remain profitable during COVID-19. DHL reported in an April Investor announcement that despite on-track parcel volume growth for March of 0-5%, "…additional cost to ensure full operations" meant they were predicting a negative EBIT for the same time period. They noted that decreases in automotive and fashion B2B parcel volumes were down, but groceries and life-science/health-care volumes were up. In summary, as they withdrew their guidance for 2020, they noted, "The accumulated pandemic-related negative EBIT deviation from plan in February and March amounts to EUR200 million for the group."
Despite recording a surge in B2C parcels across the UK region, Royal Mail's UK business is reporting a significant slump in business from B2B volumes issuing a suspension of forecasts for 2020-21. They expect the business to be "materially loss-making," while GLS will be "significantly reduced."
Managing Peak and Your Bottom Line
Typically, post and parcel operators rely on careful planning and a surge in human labor to see them through the Christmas peak. Coronavirus caught them off-guard, and subsequently, many have faced delivery capacity issues as they worked to adjust to the new normal. DHL reported that about one in every four parcels was likely to see a delivery delay, which is a 5% increase from one in five. Add to this that ramping up human interaction during a pandemic isn't the best solution, and the question has to be asked, "What are the other possible solutions?"
Automation has proven to be a highly effective resource for ports and terminals both during normal operations and throughout the pandemic. Automation comes in two parts. Firstly, the part you see, Autonomous vehicles (AVs). We wrote an interesting update on the state of AVs earlier this year, and the June issue of Parcel and Postal Technology also ran a similar piece. The second element of automation is AI- and Operations-Research-based algorithms, or software, that help post and parcel operators intelligently run their distribution hubs, fleet management, routing, etc. As a basic example, our Smart Link algorithm looks at how peak capacity of a distribution hub's sortation system can be positively impacted through intelligent yard management decisions. It is in intelligent systems like these that an investment in one element of your operations can benefit others, driving up ROI and improving your overall resiliency.
As an industry, we will emerge from the current pandemic, and we will have learned a great number of lessons. We hope that one of those lessons is the importance of technology in enabling us to respond to foreseen and unforeseen capacity issues.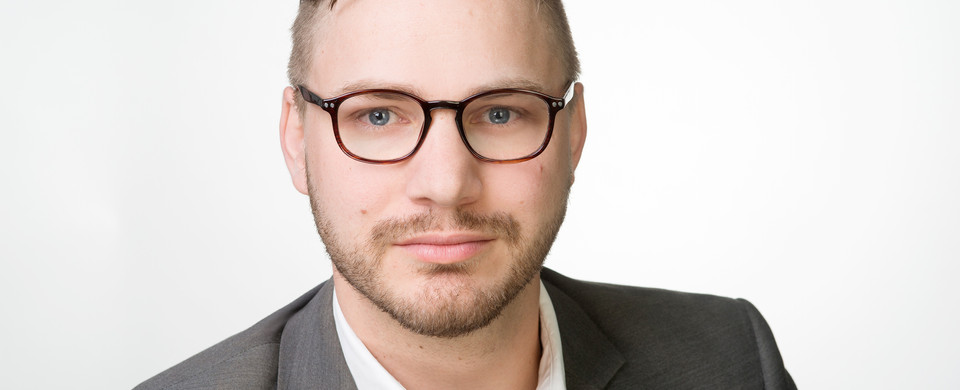 Matthew Wittemeier
Matthew Wittemeier is Director Marketing and Sales at INFORM's Terminal & Distribution Center Logistics Division where he's become a thought-provoking contributor to many industry publications and conferences. He's also co-author of the award winning 2038: A Smart Port Story - a story about the future of technology and the social challenges it may bring.