inform blog
SHIFTS IN COMMERCE: THREE TRENDS TO LOOK OUT FOR AS A RETAILER IN 2022
02/10/2022 Matthew Wittemeier
The consumer retail vertical has always been quick to adopt the "adapt, evolve, or die" mentality as it tries to stay ahead of consumer demands. We saw chaos, bankruptcies, and retailers drawing down cash in 2020 to stay afloat while the world figured out how to deal with a global pandemic. It was a slightly better market in 2021, and 2022 could be a breakout year for retailers. The continuing effects of the COVID-19 pandemic have shoved the evolution of the retail industry into overdrive. Consumer expectations and buying windows are changing. Additionally, industry costs for retail space per square foot continue to escalate. Part one of our "Shifts in Commerce" series will cover three major trends we're seeing as traditional brick-and-mortar retail shifts and evolves into omni-channel products and services.
Trend 1 – "Backroom" and storefront space is being repurposed or disappearing completely.
In 2019, a general rule of thumb for the size of your backroom in a retail space should be approximately 5–10% of the total space to maximize profits. Companies also used the tried-and-true method of determining selling space by taking Sales Volume ÷ Sales per Square Foot = Selling Space to determine the appropriate amount of selling space. Of course, this was a good formula when nearly all the sales were made on the showroom floor. Too much backroom space could impact the retailer's ability to maximize profits in the front. Too little, and you'll find yourself wondering why you just don't lease a warehouse for less rent per square foot. However, retailers in our omnichannel environment are being forced to strike a balance between in-store pickup, in-store purchases, online order fulfillment, curbside pickup, and traditional storefront sales to service the consumer market preferences they're targeting. Basically, the "showroom floor" is becoming physical and digital, tangible and intangible. The determination of showroom space is no longer a simple formula.
To build on the use of the retail space, it's probably worth discussing the evolution and expansion of retail brick-and-mortar. One of our favorite quotes so far this year comes from Casey Golden, founder of Luxlock, while discussing top trends and predictions for 2022 as co-host on the The Retail Razor Show with host Ricardo Belmar.
[00:05:08] "Physical retail is not dead; it's going to change. Amazon's new department store is reimagining the shopping and buying experience, really reaching customers in a non-traditional way for them. And we're going to see a lot of pop-ups versus anchor stores, changing these physical spaces from stacks of shirts to entertainment and showrooms. I think we can all agree that Glossier has been the big winner here in pop-ups, and with that model, I think we're going to be seeing a lot more short-term and flexible leases so that more brands can go into a space, spend three months, and have the opportunity to create an extension. Really starting to understand who your customers are, where they live, where your biggest market opportunity is, and create moments where brands and consumers can go through that product discovery and experience the brand, circulates a lot more neighborhood freshness. And when brands are trying to increase that LTV [lifetime value] you know, we're fighting very low conversion rates online. Having a pop-up store can really increase that LTV over the long run because it can create that brand affinity that e-commerce just hasn't been able to capture the same way that brick-and-mortar has with getting into a routine and making that meaningful connection to a consumer."
Trend 2 – Omnichannel continues to be a top priority for retailers looking to capture customers and maximize profits.
The term "Omnichannel" was coined sometime in 2010 and was a buzzword for a long-time. However, that is no longer the case. Here are a few takeaways from a report compiled by Omnisend that clearly show the increasing need for omnichannel offerings:
Three or more channels leads to better overall performance. It was found that marketers using three or more channels in their marketing campaigns earned a 90% higher customer retention rate, and 250% higher engagement and purchase rates.
Customers will spend 13% more when engaging with an omnichannel experience using three or more channels than those engaging through a single channel.
Single-channel marketers counted only a 34.8% customer retention rate, while the retention rate for marketers using three or more channels was over 66%.
As the correlation between multi-channel engagement and consumer profitability/retention tightens, we should also look to what's happening in the luxury market versus the "mass" or commoditized market. PWC put together a report on the Luxury Omnichannel Dilemma and found:
Luxury brands typically lag behind mass-market brand omnichannel offerings (e.g., Chanel versus Target).
"70% of luxury brands struggle to catch up and do not meet expectations of all luxury customers' personae: 'Millennials,' 'Business Travelers,' 'Tourists,' 'Deal Hunters,' and 'VIPs.'"
"There are five 'must-have' services to be mastered in an omnichannel journey. Each of them requires a set of dedicated capabilities to create a best-in-class and personalized experience."
"Overall omnichannel remains a tactical move. The focus is delivering an end-to-end and differentiated customer experience revamping the role of the luxury store."
Trend 3 – Labor shortage/trends
Retail is known for traditionally low wages, long hours, and high customer service demands. However, several states across the US have instituted a higher minimum wage, which is certainly helpful but not the answer in itself. Unfortunately, there is no "silver bullet" to resolve the struggles we're seeing in retail labor. Here are a few things we're seeing or expecting in the coming year:
Companies like Luxlock are helping luxury retailers manage data, incentivize personnel, and maximize sales under one roof as an extension of the retailer's sales/CRM platforms. Finding an effective way to enhance the employee experience while capturing customer data is key for success.
Retailers will begin to request more of employees that have a wider skill set across sales and service. The sign will read, "Savvy employees needed to deal with savvy customers," and we expect that as products and multi-channel offerings become more sophisticated, employees who can handle a larger load and think beyond tactical tasks will provide a huge value for retailers. When 83% of consumers think they know more than store associates, the market seems ripe for an adjustment.
The gig economy is making its mark. The distance to understanding the quality, speed, and cost of a product is so much closer now. Subsequently, the opportunity to be a subject matter expert is no longer bound to the stigmatic walls of a university or decades of experience. Product reviews and direct-to-consumer marketing platforms (e.g., Shopify, etsy, YouTube and Pinterest, etc.) have made it easy for individuals to compete with multi-national retailers by taking the "mom & pop shop" digital. Additionally, influencers (although sometimes cringeworthy) can be a difference-maker for retailers looking to boost exposure to their brand.
The physical space, customer expectations, and labor facilitating the retail industry are in constant flux. However, the companies that are doing well for themselves can make strategic leaps based on customer data, more effective uses of real estate, automation/AI, and supply chain visibility. We'll get into some of these other topics in Part II of Shifts in Commerce: E-commerce is Here to Stay.
About Shifts in Commerce
Authors Joe Oliaro and Matthew Wittemeier team up to bring this transformational series exploring the trends that we're seeing in the commerce industry around the world. The series is delivered in bite-sized parts that tackle specific topics from retail to e-commerce, the supply chain, the workforce, and technology.
About Joe Oliaro
For more than a decade, Joe Oliaro has served as a commercial real estate and supply chain expert across multiple verticals. Joe has shared his insights and expertise all over the world as an author, speaker, and consultant. He currently serves as the Vice President of Sales and Chief Real Estate Officer for Wagner Logistics based in Kansas City, a third-party logistics firm specializing in warehousing, transportation, and fulfillment services across the US. Wagner has 24 operations encompassing approximately seven million square feet of space nationwide.
About Matthew Wittemeier
Matthew Wittemeier is the Senior Manager International Marketing and Customer Relations for INFORM's Terminal and Distribution Center Logistics division. As a regular author, speaker, and moderator for publications and events around the world, his future-leaning insights often shed light on topics that are important to the industries he serves. INFORM's market-leading Yard Management System is the only truly future-ready YMS on the market that will enable retailers and e-commerce giants alike to tackle the shifts we're all seeing in the markets today and to position them well for the shifts that have yet to begin.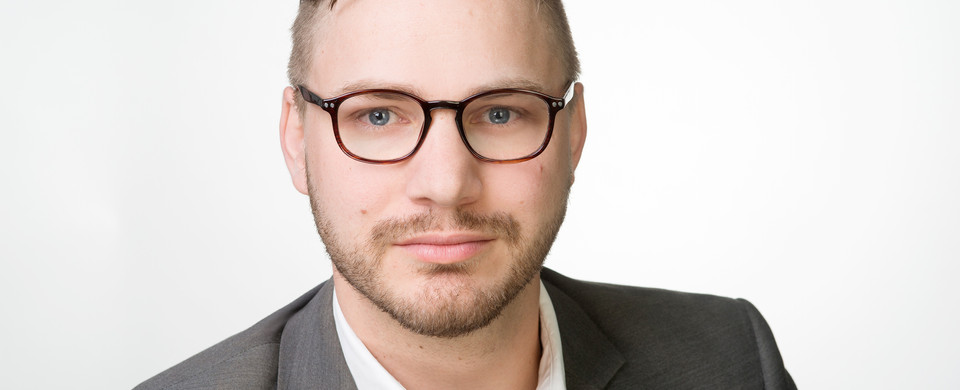 Matthew Wittemeier
Matthew Wittemeier is Director Marketing and Sales at INFORM's Terminal & Distribution Center Logistics Division where he's become a thought-provoking contributor to many industry publications and conferences. He's also co-author of the award winning 2038: A Smart Port Story - a story about the future of technology and the social challenges it may bring.