Infopaper
5 TIPS ON HOW TO SUSTAINABLY INCREASE THE RESILIENCE OF YOUR COMPANY
Topic
Companies are currently facing numerous challenges:
Stockouts (lack of spare parts and raw materials)
Cyber Attacks
Disrupted Transportation Routes
Uncertain Replenishment Times and Delivery Date Predictions
Declining Service Levels
Changing Customer Demands
How can companies become more security in their supply chains during these crisis-ridden times? In this free infopaper, we give you 5 tips to help your company achieve greater resilience in supply chain management.
Request your free copy of the infopaper here: Simply fill out and submit the form below!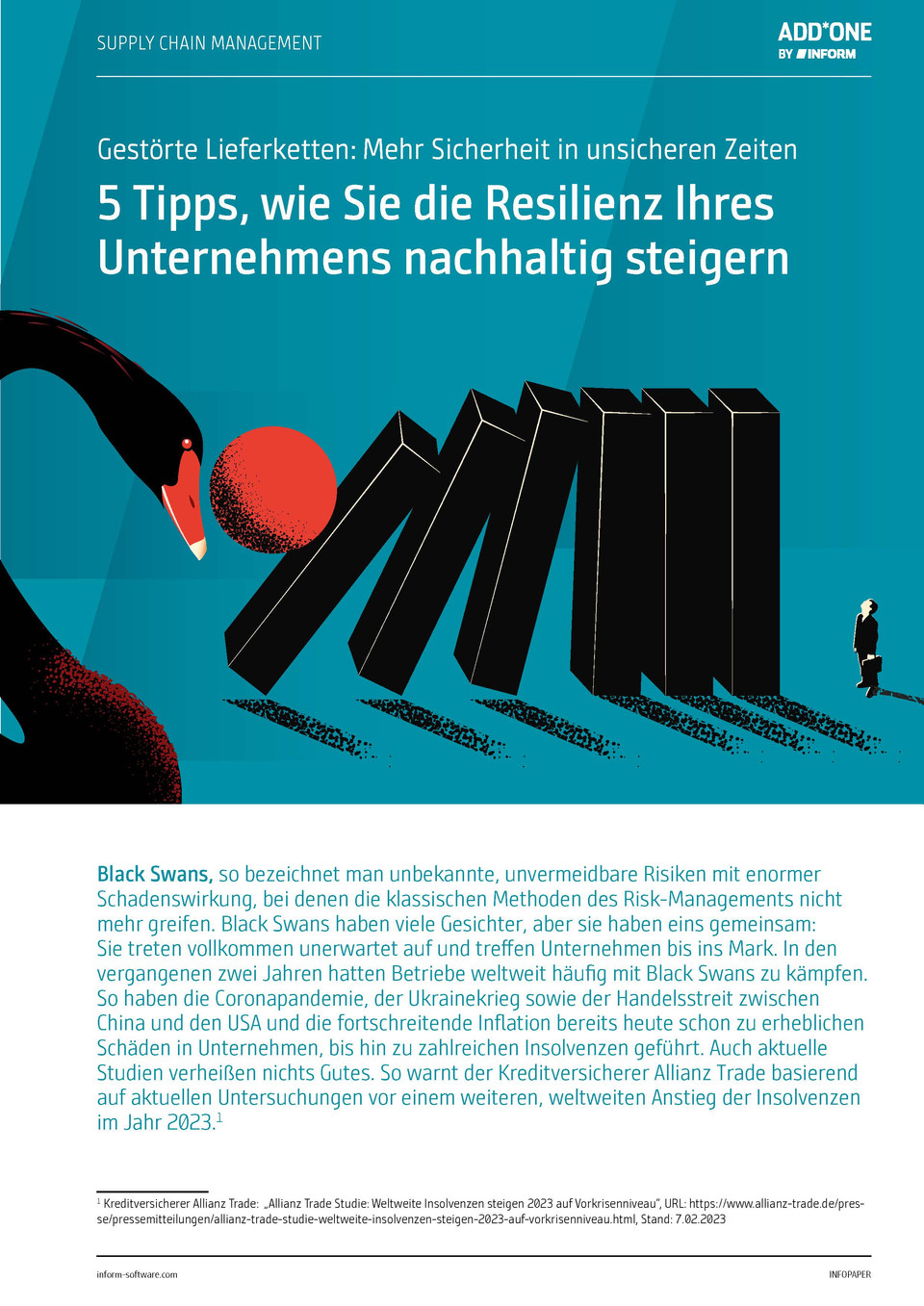 Download Infopaper
Free Of Charge