GroundStar is a comprehensive suite of software solutions that supports and optimizes resource management practices of various organizations within the aviation industry. The demo clips below give you a sneak peek into the functional features of the GroundStar modules and showcase various specific use cases through visual presentations.
ground handling resource MANAGEMENT
Groundstar PLANNING STAFF & EQUIPMENT
WORKLOAD AND SHIFT DEMAND SMART PLANNING
This demo clip shows the optimization capabilities of the GS Planning Staff & Equipment module in its calculation of resource demands and shift coverage plans for a given operational planning period. These plans are based on seasonal flight schedule and pre-configured rule-sets for demand generation and engagement of employee workforce.
The system's scenario simulation capabilities provide planners with tools for testing various strategies of resource deployment based on the operational needs and strategic targets prevailing for that period.

Groundstar WORKFORCEPLUS
FLEXIBLE SHIFT AND WORKING TIME MODELS
This demo clip illustrates how INFORM´s rostering software can support roster maintenance activities in response to the latest operational demands and changes in staff availability.
By automatically checking the company's individual contractual rules and regulations for workforce deployment, the system can provide suggestions for placement of the most suitable employee onto a vacant shift.

Groundstar REALTIME STAFF & EQUIPMENT
INCREASED EFFICIENCY THROUGH MANAGEMENT BY EXCEPTION
This demo clip demonstrates how GroundStar facilitates real-time communication between operational staff and central dispatch through integration of the GS RealTime Staff & Equipment module with the GS StaffCommunication mobile application.
The integrated platform provides operational staff on the ground with a detailed overview of their assigned tasks, proactively informing them of the upcoming workload.
airport resource MANAGEMENT

Groundstar PLANNING STANDS & TERMINAL
OPTIMIZED INFRASTRUCTURE USAGE
This demo clip presents how INFORM´s GS Planning Stands & Terminal module supports the creation of optimized allocation plans of aircraft stands and terminal resources for the upcoming operational season.
A flexible flight schedule interface, combined with a wide variety of optimization goals and the ability to consider airline allocation preferences, allow for a fast and easy creation of a robust allocation plan.
Groundstar realtime STANDS & TERMINAL
OPTIMIZED OPERATIONAL FLIGHT SCHEDULE
This demo clip shows how INFORM'S GS RealTime Stands & Terminal solution optimizes the allocation of flights to aircraft parking positions and immobile terminal resources as flight irregularities and mechanical issues restrict airport infrastructure capacity.
Automatic conflict resolution and optimized assignments - The optimizer automatically recalculates the allocation scenario based on the new situation. The terminal supervisor can also re-plan the flights manually thanks to the decision-making support offered by the system. Together with embedded reporting features, the system provides all of the necessary tools for the terminal supervisor to react appropriately and stay on the top of the operation at all times.
aircraft turnaround MANAGEMENT

Groundstar TURNMANAGER
PROCESS IRREGULARITIES AT A GLANCE
This demo clip shows how INFORM's GroundStar TurnManager assists in proactively detecting and managing ground handling process disruptions within the overall turnaround process flow, which may ultimately result in the delay of an aircraft's planned departure time.
When a disruption in a certain process is detected, the system will automatically calculate its impact on the subsequent dependent handling processes, as well as the resulting delay to the outbound flight leg of the turnaround.
transfer management
PROACTIVELY IDENTIFY CRITICAL CONNECTIONS
In this demo clip, you can see how INFORM's GroundStar Connect module assists transfer passenger coordinators in the proactive identification and management of transfer passenger and luggage misconnections.
Necessary information on flight and transfer passenger status, as integrated, evaluated and presented within the module's graphical user interface, is enhanced with highlights and alerts, supporting the decision-making for individual connections.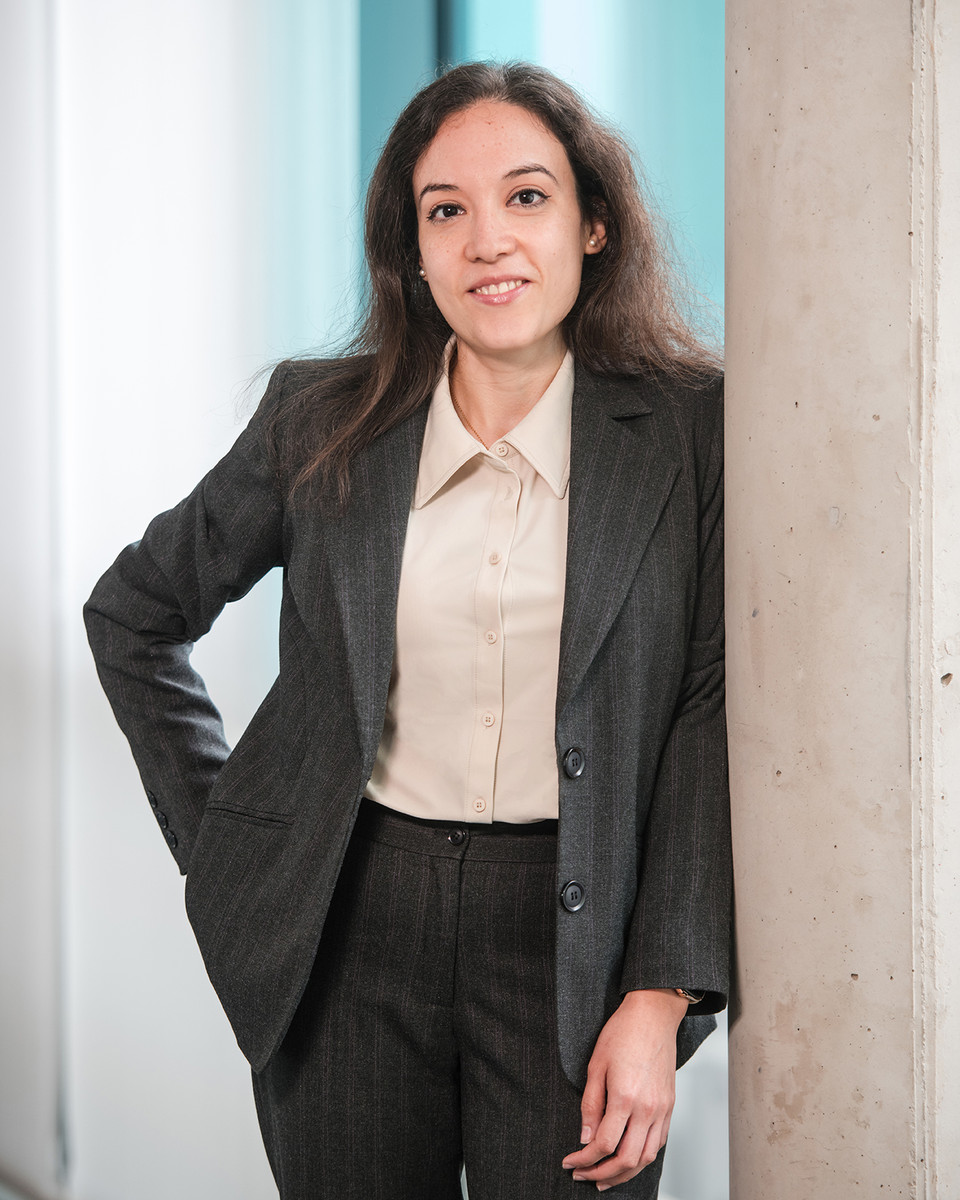 Sandra Gaviria
Marketing Manager
Aviation has become one of her great passions since she first got on an airplane at the age of 5. Years later, namely in 2020, that passion led her to a career at INFORM, where she started as Marketing Manager in the Aviation Division. Today, she is responsible for digital projects, particularly those relating to social media.