INFORM NEWS
INFORM Announces Loren Mathis as Chief Strategy Officer - Aviation
12/12/2022
He will lead global strategic development in key aviation and ground handling sectors.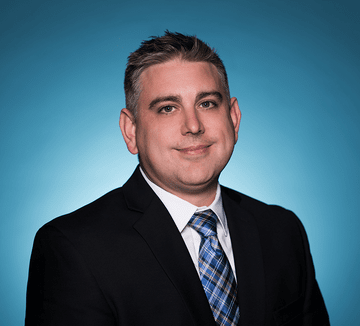 INFORM, an internationally known software development and business process optimization specialist, headquartered in Aachen, Germany, announced today the appointment of Loren Mathis as Chief Strategic Officer - Aviation (CSO). Applying his leadership roles in operations, resource planning, workforce management, customer service, and technology strategy and implementation, Mathis will leverage his career at American Airlines spanning over 11 years to serve INFORM. He will focus on the aviation industry, working closely with INFORM's customers and internal teams, as well as develop strategic partners, staying abreast of current and future industry trends to ensure that INFORM can continue to innovate to best address customer needs and deliver the greatest return on investment.
"INFORM is a great company, well-respected for its expertise and a distinctive portfolio of outstanding optimization software solutions and support services," said Mathis. "Through my role at American Airlines, I've had the opportunity to leverage INFORM's tools to drive efficiency in both long-term planning and day of operations execution. Through that relationship, I became fully aware of the high performance and functionality of its advanced technologies, backed by a team of experts who enable their customers to progress to the next level of optimization. I love the team and am very excited to be joining this global leader in optimization," added Mathis.
At American Airlines, Mathis held positions which included his most recent role as Director, Airport Operations Innovation & Delivery. In this role, he was responsible for all of American's airport technology including ramp, baggage, control center, and staffing and time and attendance tools used by more than 32,000 airport team members worldwide. He led the ramp portion of the company's mobile device strategy and delivered leading-edge automation solutions that supported American's increased efficiency, resource utilization, workforce management and sustainability.
Other roles Mathis held at American include that of Director Airport & Cargo Resource Planning; Manager, Airport Policies & Procedures; Senior Analyst, and Customer Service Recovery Planning/Analysis. Prior to American, Mathis served with Vanguard in resource planning functions for its brokerage department. He holds an MBA, Global Management from the Thunderbird School of Global Management, and a Bachelor of Science, Global Business from Arizona State University where he graduated Summa Cum Laude.
"Emerging from the Covid pandemic and the rapid demand that followed meant different things to each airline and ground handler," continued Mathis. "The new normal is here to stay, but what hasn't changed and won't change is the need for efficiency and decision support. By taking a long view of the future, we can be in the best position to enable INFORM's hybrid-AI solutions to best address key challenges including turnaround management for which the company's advanced Hybrid-AI and Machine Learning solutions can deliver real-time, rich data to support optimum decision-making."
Uschi Schulte-Sasse, SVP INFORM Aviation concludes: "This is a very exciting time. Having the opportunity to add someone with Loren's experience and capabilities to our Aviation team to help drive strategy from both a product and customer perspective, as well as being involved in business development and customer relationship management with key customers, is a major step forward for us. We have announced the opening of three new international offices just this year. So, Loren joins us at a time when we are experiencing incredible international growth and he will certainly help sustain and further develop our portfolio for the aviation industry."