INFORM NEWS
INFORM's Stack Management and Crane Optimizer Goes Live at Norfolk Southern's Rossville Terminal
08/02/2023
INFORM has announced that it has successfully deployed its Syncrotess Optimization Plus solution at Norfolk Southern's Rossville terminal just outside of Memphis, Tennessee enabling the terminal to have transparency of their stacked operations.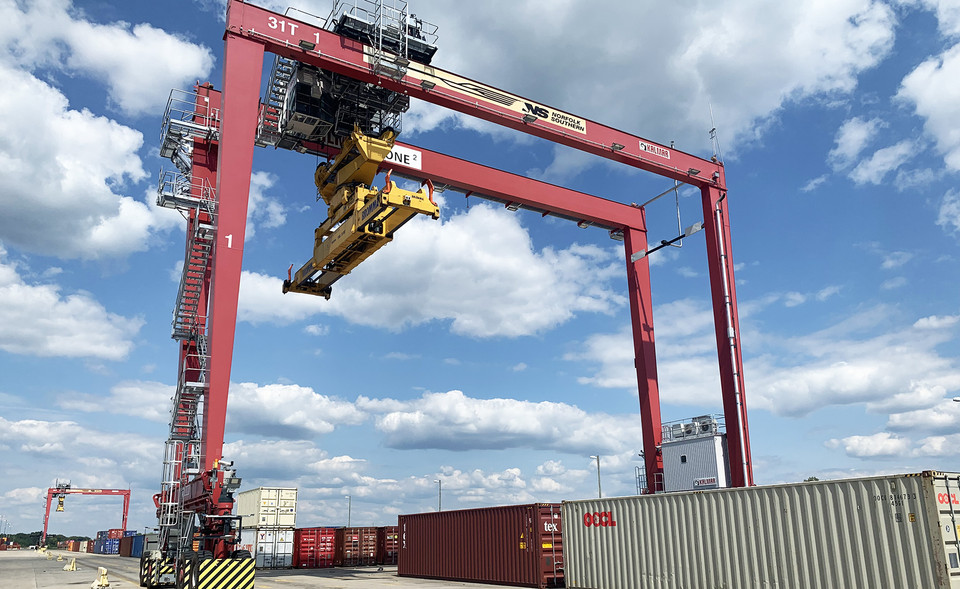 The go-live at Rossville is the first of two planned go-lives this year, the second being scheduled at their larger, Austell facility located just outside of Atlanta, Georgia.
Dr. Rafael Velasquez, Director of Optimization and Integration at INFORM's Terminal & Distribution Center Logistics Division said, "After several successful live tests and careful planning, the entire team was confident in the solution going live at Rossville. Now, we're laser focused on the next challenge with taking the system live at Norfolk Southern's larger operation in Austell."
INFORM's optimization solution takes a modular approach to adding advanced intelligence to a terminal's existing TOS. This path allows them to isolate the terminal's specific challenges and provide a bespoke solution for their specific operational challenges. As an add-on optimization solution, Norfolk Southern have built the required optimization on top of their existing Terminal Operating System (TOS) OPTCS.
Dr. Eva Savelsberg, Senior Vice President at INFORM's Terminal & Distribution Center Logistics Division commented, "Our add-on optimization approach has proven very successful in the North American maritime market and I'm very excited to see that it is now up and running in the intermodal industry as well."
INFORM has a suite of six industry proven optimization modules designed to improve operational efficiency reducing operational costs and allowing for improved revenues. They include: Crane Optimizer (CO), Yard Optimizer (YO), Vehicle Optimizer (VO), Train Load Optimizer (TLO), Rail Scheduler (RS), and Machine Learning (ML) modules.
Norfolk Southern is using INFORM's Yard Optimizer (YO) to intelligently manage their stacked operations. The Yard Optimizer works in conjunction with TOS to allocate storage locations for containers within the yard as well as a suitable handover location, or transfer spot, for external trucks to use to minimize travel distance for the container into and out of the stack.
INFORM is the market leader in AI and optimization software to facilitate improved decision making. Based in Aachen, Germany, the company has been in the optimization business for 50 years and serves a wide span of logistics industries including ports, maritime, and intermodal terminals with both add-on optimization modules as well as TOS solutions.