Success story
DB Fahrzeug­instand­haltung increases material availability with a reduced fleet
At twelve locations throughout Germany, DB Fahrzeuginstandhaltung ensures that rail vehicles are repaired on time and that around 198,000 brake components and 58,000 wheel sets are overhauled.
A challenge for the internal material flow is the regular reconstruction and modernisation of the production halls, which results in the relocation of material stations and constantly changing transport routes.
With this volume - as well as the dynamics - it is impossible to maintain a complete overview of the entire transport chain and to determine optimal sequences for the orders. Impressing results
"We have achieved higher material availability, but at the same time we have been able to reduce our fleet size of internal transport resources, as well as unladen and orientation trips, by at least 30 percent."
Lasse paulsen, senior consultant warehouse & logistics,
db fahrzeuginstandhaltung gmbh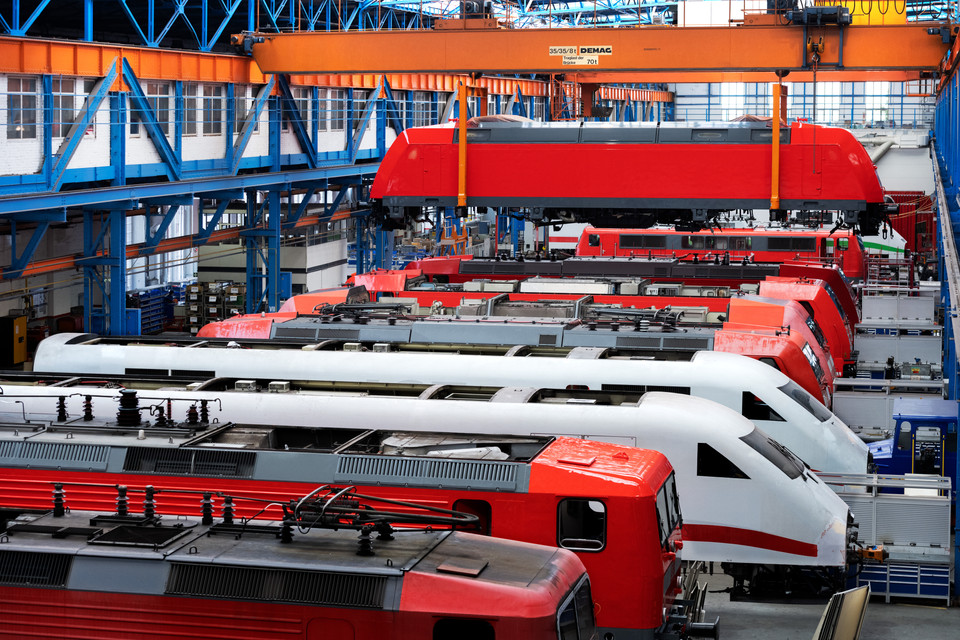 Intending to establish trouble-free processes for internal transport, the company has therefore chosen the premium version of INFORM's cloud-based transport control system, SYNCROTESS.
Low workshop stopover and turnaround times are the decisive qualities for the company's customers. Both are supported by optimized logistics, which are now located entirely in the logistics department.
In order to optimally serve the entire network as a whole, the system uses the master data of the respective workshop. Transport routes and stations within a company site are simply created as a route network in a tool based on OpenStreetMap and can then be processed immediately by SYNCROTESS. This allows dynamic production environments to be mapped to the network at any time.
The focus in the system selection was on simple operation via convenient web interfaces and apps for both the production employees and the drivers.
In addition to greater transparency and efficiency, the aim was to reduce costs for training and the leasing of forklift trucks through optimised transport logistics.
THE RESULT
SYNCROTESS ensures smooth processes and greater efficiency in internal transport, allowing production workers to concentrate on their value-adding tasks on the vehicle.
Download - the whole Story