Success story
NVD implemens IT- Solution from INFORM for vehicle logistics

National Vehicle Distribution (NVD)
NVD provides integrated vehicle storage, preparation and distribution solutions for automotive OEMs in Ireland.
Now the largest vehicle logistics service provider in the region, the company handles around 400,000 vehicle movements every year using INFORMs IT-solution. NVD was founded in 1980 as a vehicle storage and preparation center business for automotive OEMs supplying the Irish market.
The company expanded the scope of its operations in 1997, when the acquisition of a transport operation allowed it to offer a one-stop-shop distribution solution for carmakers. Today, NVD has become the dominant player in finished vehicle logistics in Ireland, with a market share of over 75 percent.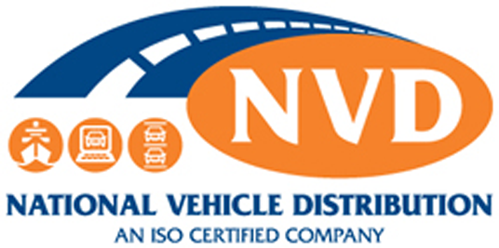 Higher efficency
And satisfaction
We've gone from quite a clunky way of doing business to one that's genuinely

fully automated and optimized. INFORM's organization, scale and

depth of expertise, particularly in operations research and optimization, is

very impressive. You know you are working with a party that is world-class

in this area. That gives you an added dimension alongside the software.
Background and challenges
"Our customers need us to deliver the right car to right place at the right time," explains Michael Howlin, the company's Head of IT. "To do that, we have to meet very challenging lead times. Typically, we have between three or four days between receiving an instruction from a manufacturer to allocate a car and the time it is expected at a particular dealership. That might include picking up the vehicle from port side, or directly from the factory, something we do for vehicles made in the UK, for example. And because Ireland is quite rural in certain parts, we are mixing and matching loads a lot to make the best use of our transport capacity." By 2014, however, the company's IT infrastructure was struggling to keep up with its growth. NVD was running its operations on a home-grown IT platform, which it had developed and expanded over the years to meet its changing needs. "Essentially it started as a dealership system, and we had added to it again and again to make it work for our business," says Howlin. "There were always challenges, as it was never designed to cover the type of business we had become."
The results
Improved flow and total control throughout the chain
Real time visibility and reaction for all stakeholders
Full capability to fast-track urgent units
Yard productivity is doubled
Improved consistency - 98% on time delivery performance
Download
Read more about how our intelligent IT- solution optimises the processes at NVD.
Solutions, that optimise your business
Find out more about our range of software solutions tailored to the complex needs of your market.