Transport management OEM
Efficient Vehicle Transport Management OEM
Intelligent Vehicle Transport Management controls all vehicle logistics - transportation and services - from the factory to the dealer or end customer. It gives you planning certainty and real-time visibility while reducing costs. Proactive capacity management and ETA optimization keep you ahead of the game.
Our software takes on the challenging task of optimal route planning for your vehicles. It exploits synergies and takes into account the parameters you define. You decide whether you want to focus on time, cost or environmental aspects. At the same time, you can keep an eye on current transportation needs and accurately estimate and control capacity.
Achieve greater planning reliability, reduce costs, and increase customer satisfaction. Contact us today to find out more!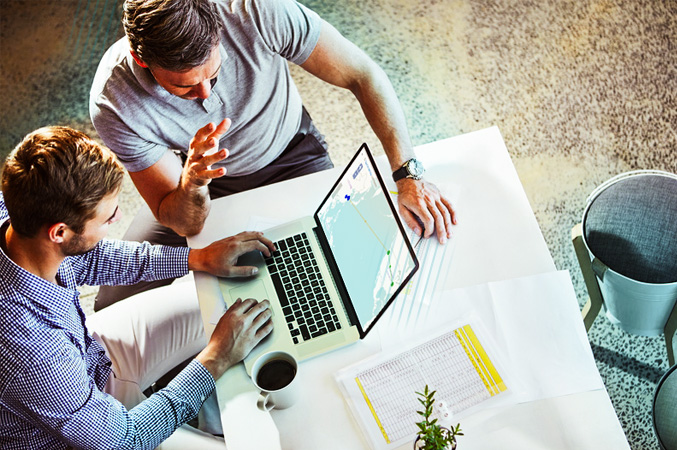 Your benefits at a glance
Real-Time Monitoring and Status Updates
During transport, you have access to the current status of each vehicle at all times. Knowing the exact location and condition of each vehicle is critical to on-time delivery and customer satisfaction. With our system, you can keep track of all important information and react to changes in a timely manner. The result: reliable ETA calculations and highly satisfied customers.
Flexibility and modularity
Our approach to intelligent vehicle transportation management is flexible and modular. This allows us to tailor our comprehensive standard functionality to meet your unique needs. We will work with you to find the ideal solution for your business.
AI Support for Dispatchers
Choose transportation management from INFORM - and benefit from artificial intelligence in your processes. Your dispatchers can focus on evaluating alternatives or exceptions.
Visibility and Control - Real-Time Automation
Everything at a glance - with intelligent software.
Transportation management is fully integrated with network planning, vehicle terminal management, and workshop solutions to optimize and digitize the entire supply chain.
Automate transportation and service orders from the factory to the dealer or end user
Proactive Capacity Management & ETA Optimization Know and purchase transportation needs early - Identify and plan for the consequences of bottlenecks - Communicate early.
Planning Reliability & Cost Reduction
Identify additional shipments early and plan with minimal cost and disruption: Save 5-10% on transportation costs.
Automatic real-time integration of your data
All information is processed and displayed in real time and can trigger goods notifications and alarms.
Vehicle Telematics
Monitor vehicle status, battery, speed, mileage, geofencing, etc.
Fully integrated used vehicle logistics
Intuitive software usability
All information in one place - available at the touch of a button. Artificial intelligence supports your exception management and proactively reports special events.
Navigates you through the capacity bottleneck: Transportation Management OEM
Vehicle logistics are currently experiencing capacity bottlenecks worldwide in terms of parking spaces, vehicles and drivers. As a result, standard delivery processes are reaching their limits and capacity is being supplemented through SpotBuy more than ever before. At the same time, there is an increasing expectation for on-time, sometimes day-ahead, ETA planning. As a result, the problem of capacity bottlenecks has become a central concern. Our software helps you meet this challenge by
Simulating capacity requirements several months in advance
Identifying capacity constraints and potential ETA delays
What-if scenarios to simulate different actions (SpotBuy, alternative routes, vehicle prioritization)
Rely on our forward-looking solution to ensure the smooth and cost-effective operation of your finished vehicle logistics.