inform blog
GREEN LOGISTICS - HOW TO MAKE YOUR TRANSPORTS (ENVIRONMENTALLY) EFFICIENT
03/23/2021 Luisa Walendy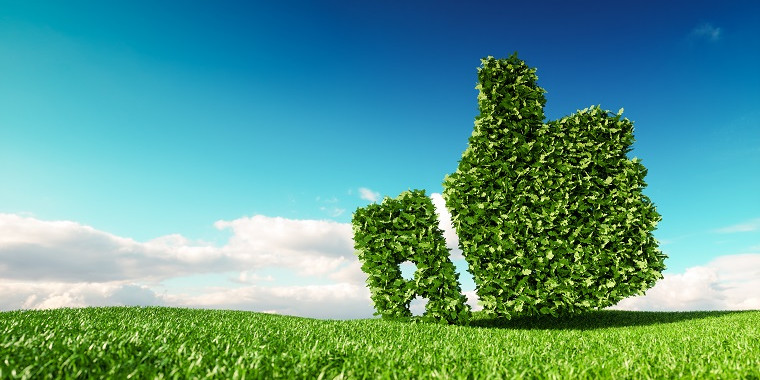 As we all know, environmental protection starts in small ways with each individual. Yet we often struggle to actually implement simple routines that benefit our environment in our everyday lives. Whether it is sloppy garbage disposal, printed notes, or driving to the nearby supermarket, convenience often wins out over environmental awareness. But it is not just us as private individuals who are called upon to act. Companies in particular have a responsibility to reduce their carbon footprint due to their high CO2 emissions. After all, 250 of the world's largest corporations are said to be responsible for around one third of greenhouse gas emissions.
There are various ways, especially through digitization, to make corporate processes more efficient and thus more environmentally friendly. In this way, companies can ensure a high level of competitiveness and long-term existence. After all, sustainability and environmental friendliness have long been among the reasons for consumers to buy a product or pay a higher price for it. And acting "green" can also be an advantage in the B2B sector. In some cases, projects are only awarded to companies that meet certain environmental requirements and comply with the company's compliance regulations.
Let us take an example from logistics. Most manufacturing companies - regardless of the industry - have internal and external transports to move materials or deliver goods, for example. Processes that are more complex than they first appear: The right means of transport should deliver the right material to the right place at the right time to ensure stable production. Timely planning of all transports here often causes headaches for those responsible. There is a lot of potential for optimization here - also in terms of the environment.
Go Green - Minimize empty runs
Let us assume the situation is that the external and internal transports were planned in such a way that production could take place reasonably smoothly and on time. The planner is then initially satisfied, but from an environmental perspective, empty runs often remain an issue. Trucks leave the plant empty or forklifts drive off to the next transport order without taking any new material with them. A condition that is unfavorable for both company costs and the environment. Intelligent planning with the help of software systems makes it possible to deploy resources such as employees or means of transport in a much more targeted manner and to save time and costs. The result of efficient planning could be, for example, one less forklift truck in the plant or even several fewer trucks in the fleet.
Transparency as the basis for efficient planning
The basic prerequisite for implementing such efficient, resource-saving planning is transparency. Many companies often lack an overview of their transports and their status, which can quickly lead to congestion both in truck access control and in internal traffic. The ramp is already in use or material is being sought.
Monitoring all transports creates transparency and the possibility of intelligently coordinating different transports. In addition, forward-looking and flexible planning is possible. Unexpected events such as delays or urgently needed bottleneck material can be integrated into the plan in the shortest possible time, and implemented in a new handling plan for the transports, considering all relevant conditions. For optimized planning, special algorithms can be used here that calculate the correct, efficient paths of action.
And those who are now only thinking of large corporations are mistaken. The use of intelligent planning systems is worthwhile even for just a few transports and means of transport. For example, optimized transports in internal logistics can already lead to the rationalization of one of these forklifts from two to three forklifts.
Closing Thoughts
We can all do something good for our environment, in small routines in everyday life or as a company by designing efficient processes. In transport logistics, intelligent planning of logistics processes leads to minimized empty runs and the efficient use of resources. And costs are also saved. In this way, intelligent planning benefits the environment and the company's success.
How do you plan transports in your company? How do you try to plan transports as environmentally efficiently as possible?